Dressing up the outdoors 1
Hi, there!
I know, in Brazil, things are getting a bit chilly…
But here… Oh… I'm so excited for summer.  :)
So, in order to make our outdoors a bit more inviting, I slipcovered our set of 4 chairs without breaking the bank. I used outdoor fabric from JoAnn by U$6/yard. Well, besides, you already knew that my problem is that I like to sew…  :)
Here's the way things were: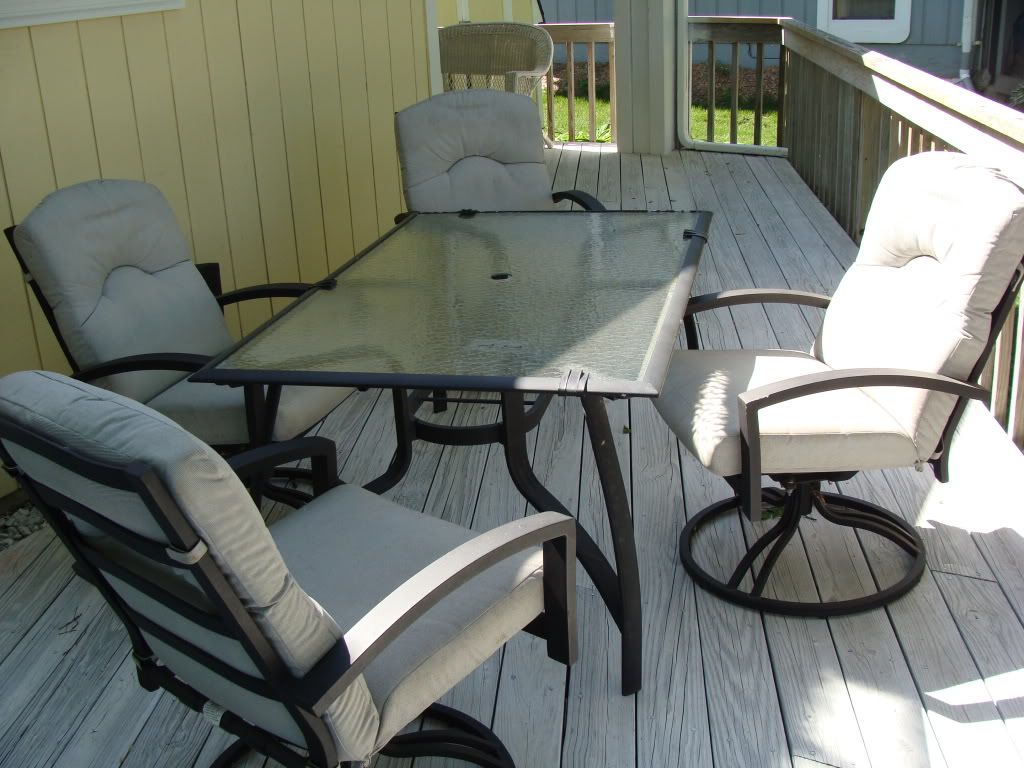 Get closer to see the situation of the fabric: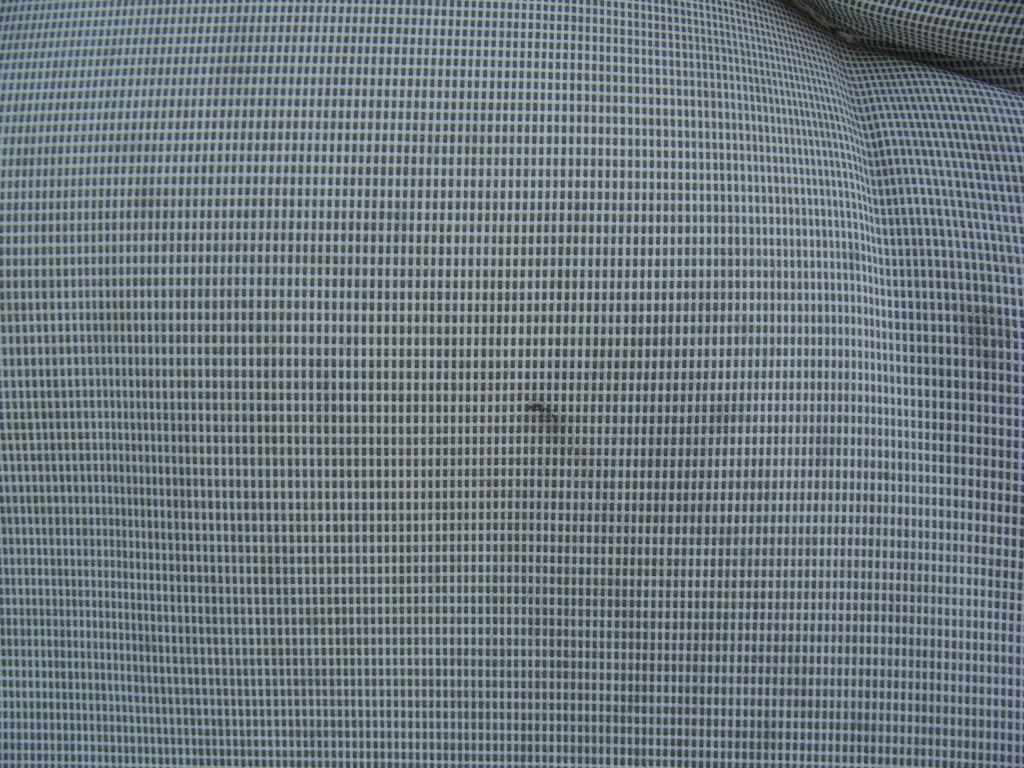 After some yards of fabric and some squeezing:
Now, it looks like this: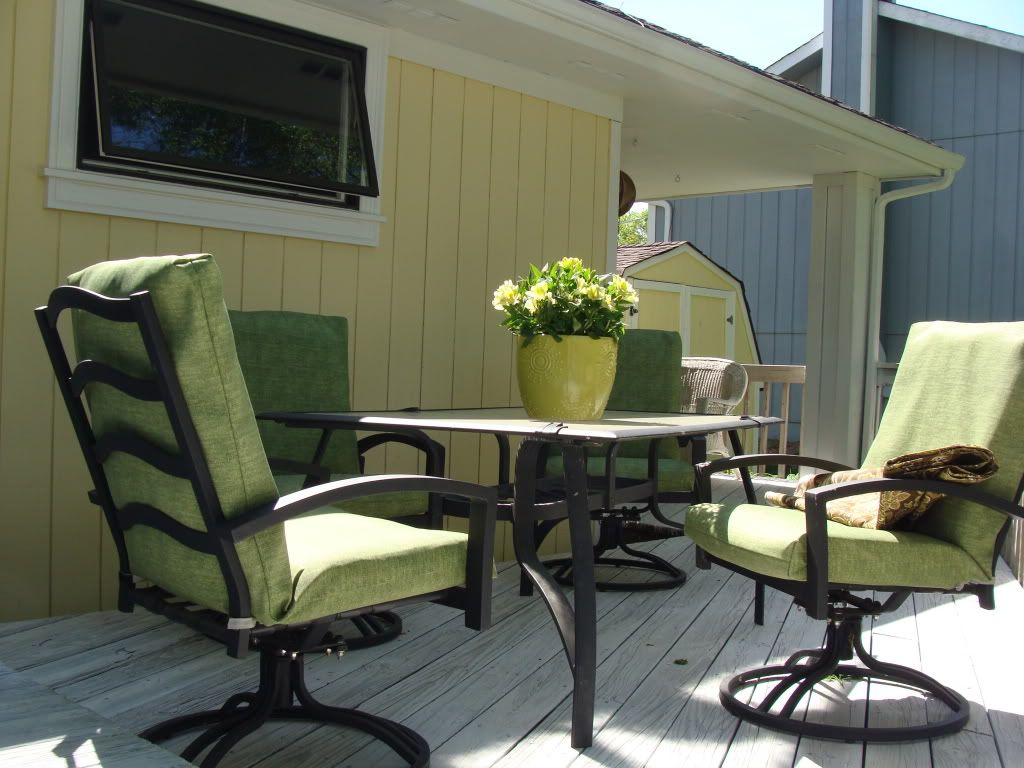 YAY!
Oh, you can see I put other fabric on top of one of the chairs just to see how they would match. But it's for a pair of chaises that will be slipcovered as well.  :)
 Keep tuned. I'll be showing these chaises soon!  :)
Linking to:
~~~~~
Brazilian Portuguese Translation
Oi, pessoal!
Sei que as coisas, no Brasil, estão ficando mais "fresquinhas"…
Mas, aqui… Ah… Estou bem animada para o verão.  :)
Então, para melhorar o deck e fazê-lo mais convidativo, fiz capas para nosso set de 4 cadeiras sem quebrar o banco. Usei tecido específico para "ficar no tempo", na loja JoAnn por U$6/yard. Bom, mas você já sabia que meu problema é que gosto de costurar…  :)
Assim que as coisas eram: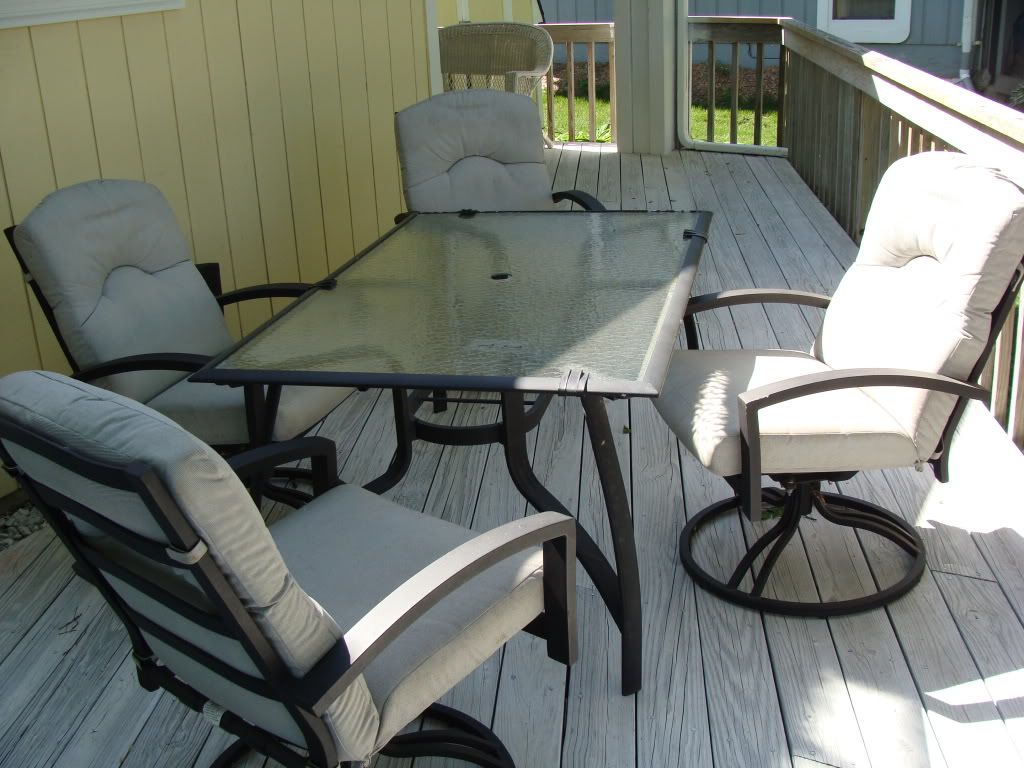 Venha mais perto para ver a situação do tecido: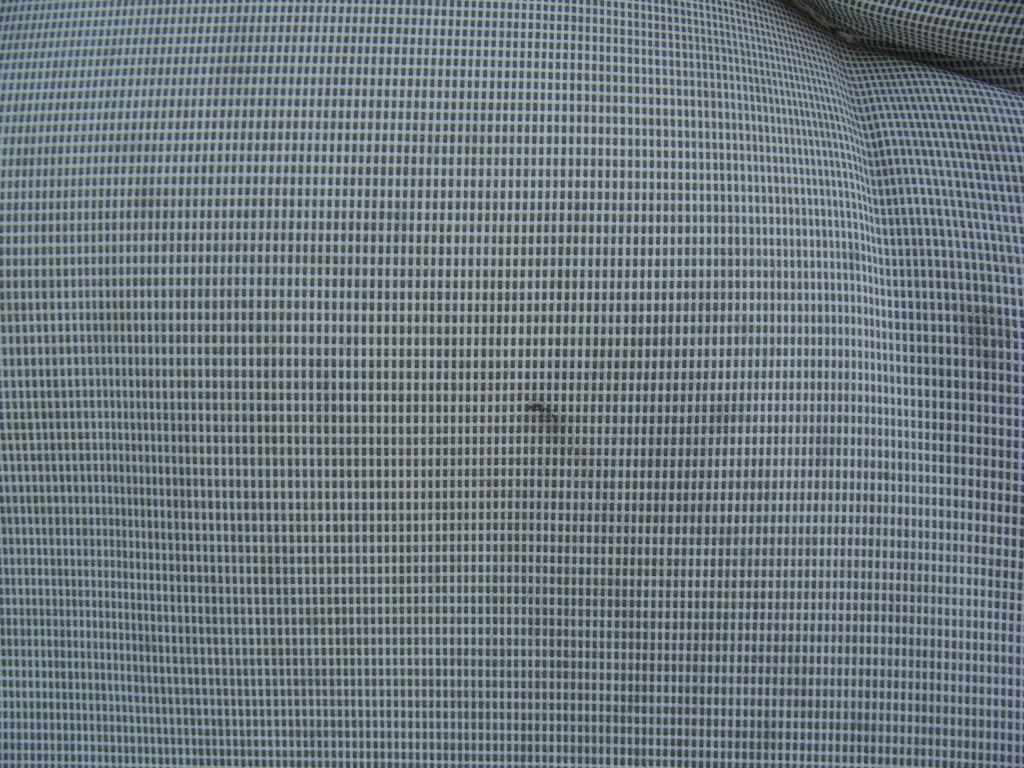 Depois de alguns yards (1 yard é quase 1 metro) e de um pouco de "aperta-empurra":
Agora, parece assim: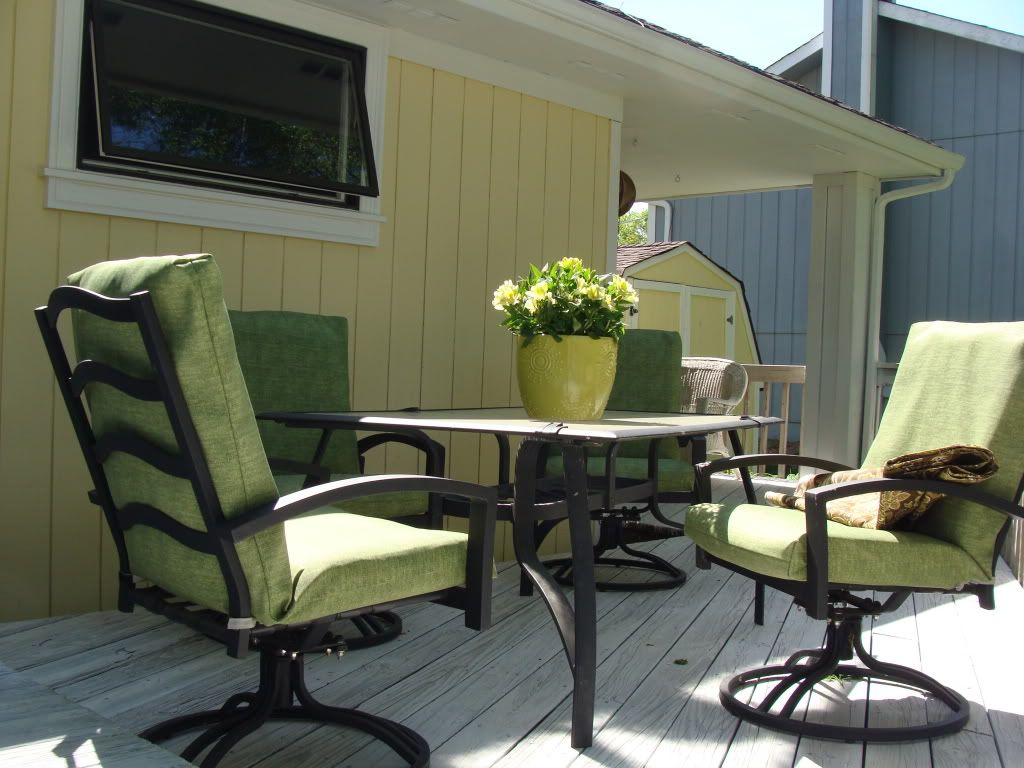 Ehhh!
Ah, você pode ver que coloquei outro tecido em cima de uma das cadeiras só para ver como combinaria. Mas, é para um par de chaises que receberá capas também.  :)
 Fique ligado. Vou postar as chaises logo, logo.  :)
Lincando com:
&nbsp Other Inspirational Posts: