Dressing up the outdoors 2
TA-DA!
The chaises!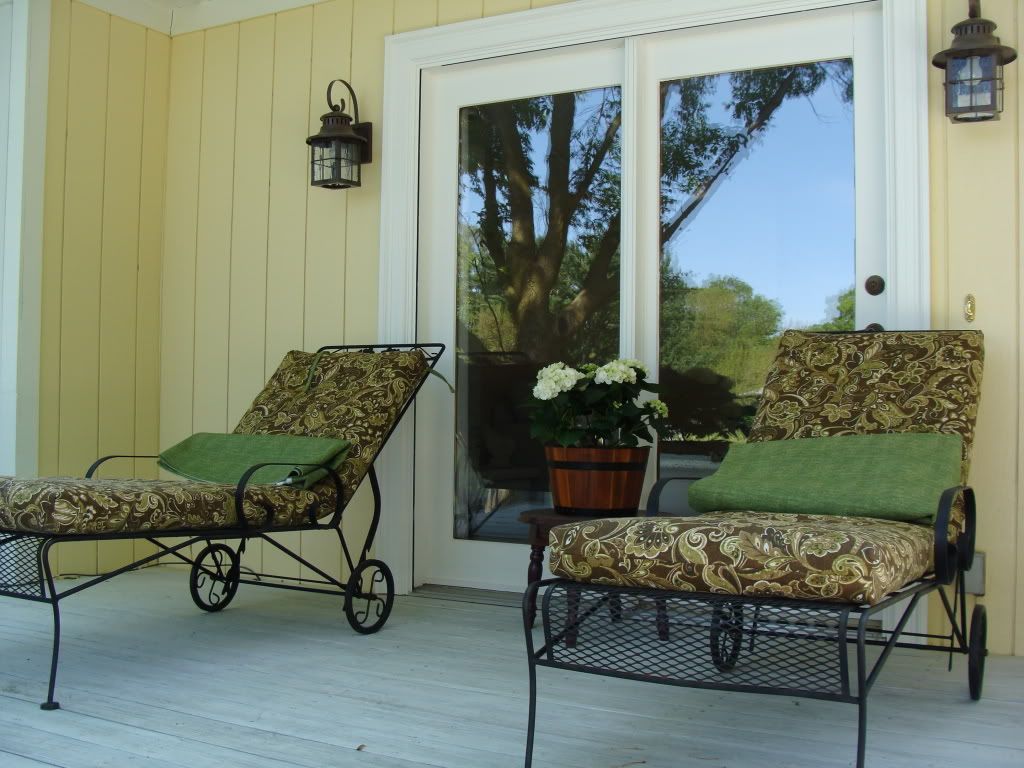 I'll sew some pillows with the same fabric from our set of 4 chairs that I posted before. 
Now, look how they were.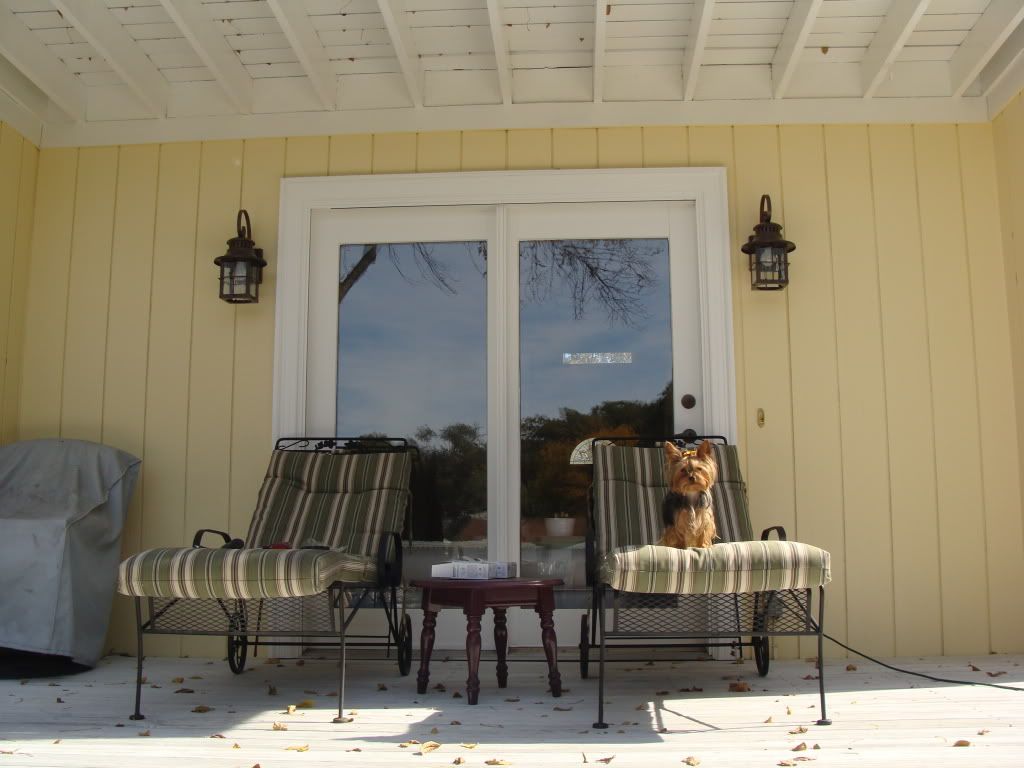 A while back I was installing some outdoor lanterns, and took this picture with the old fabric.
It doesn't look too bad, but look closely, now.
 See? It had stains and it was faded. But it was worth to slipcover because it was a great comfortable cushion. Besides, by recycling, we're helping mommy nature.  :)
Ok. Some details now.  :)
The fabric is an outdoor fabric from JoAnn and it was U$6/yard. I really like the paisley pattern.  :)
So, now, tell me. What are you up to these warm days? Or cooler days, if you're in Brazil.  :)
Linking to:
~~~~~
Brazilian Portuguese Translation
TA-DA!
As chaises!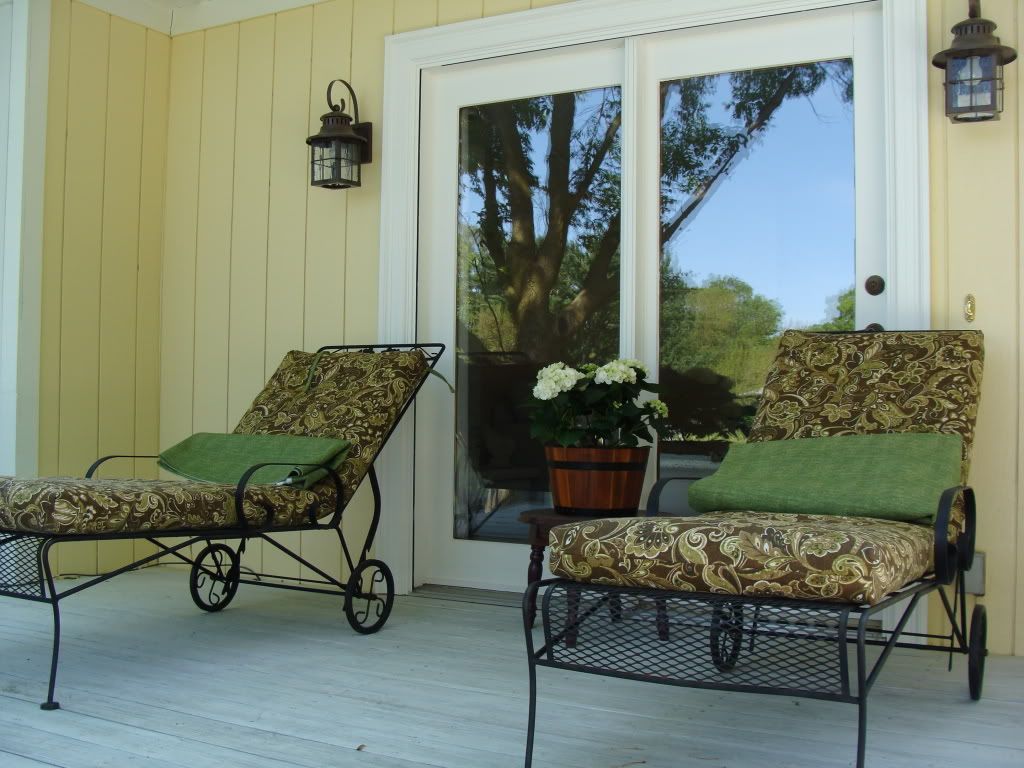 Ainda vou costurar mais almofadas com o mesmo tecido usado no nosso set de 4 cadeiras que postei antes. 
Agora, olhe como elas eram.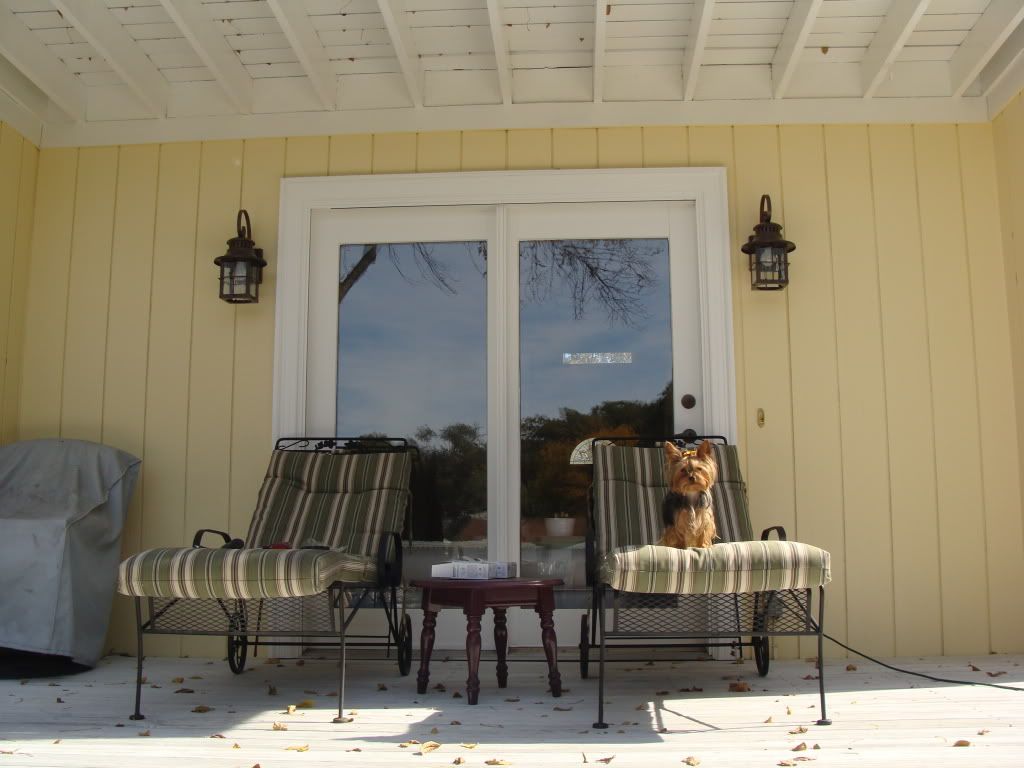 Um tempo atrás, estava instalando nossas lanternas e tirei esta foto com o tecido antigo.
Não parece tão ruim, mas olhe mais de perto, agora.
Viu? Tinha manchas e estava desbotado. Só que valia à pena cobrir com tecido novo, porque a almofada é bem confortável. Além de estarmos reciclando, estamos ajudando a mommy-natureza.
Ok. Mais detalhes agora.  :)
O tecido é feito para exteriores, da loja JoAnn e foi U$6/yard. Realmente, gostei da estampa.  :)
Agora, me conte. O que você anda fazendo nestes dias ensolarados? Ou friozinho, se você está no Brasil.  :)
Lincando com:
&nbsp Other Inspirational Posts: