Dressing up the outdoors 4
Slipcover party hasn't finished yet.  :) 
These chaises, this set and this bench  are done!
And now let's slipcover the craigslist bench…  :)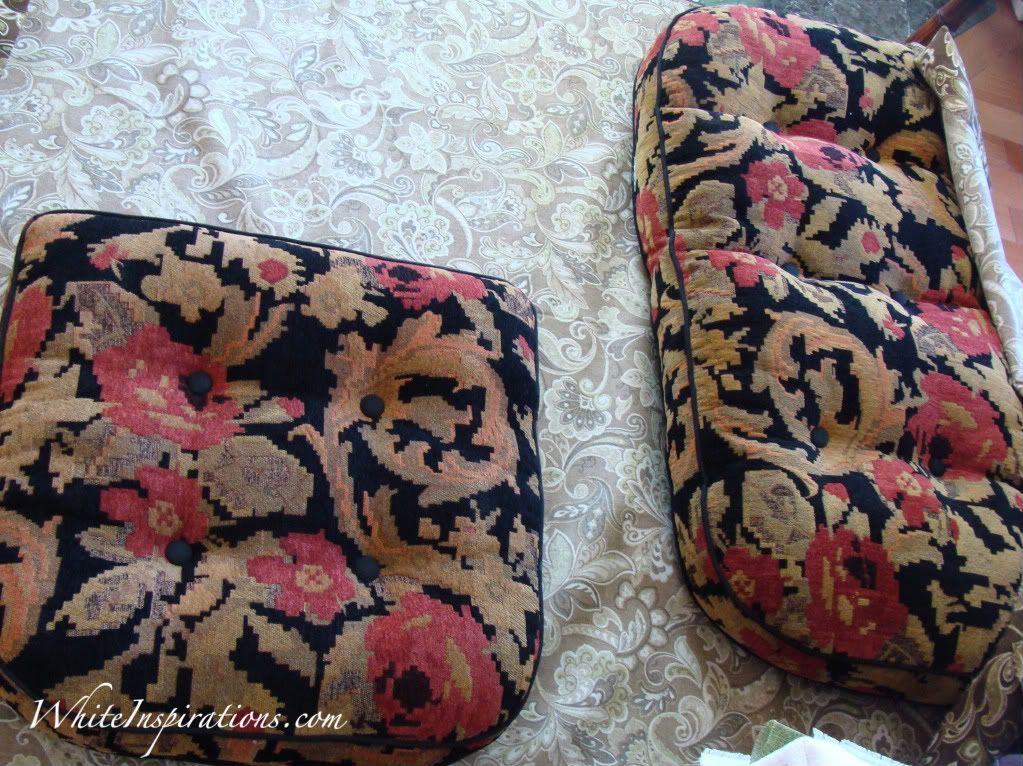 I just decided to take those buttons off and save them.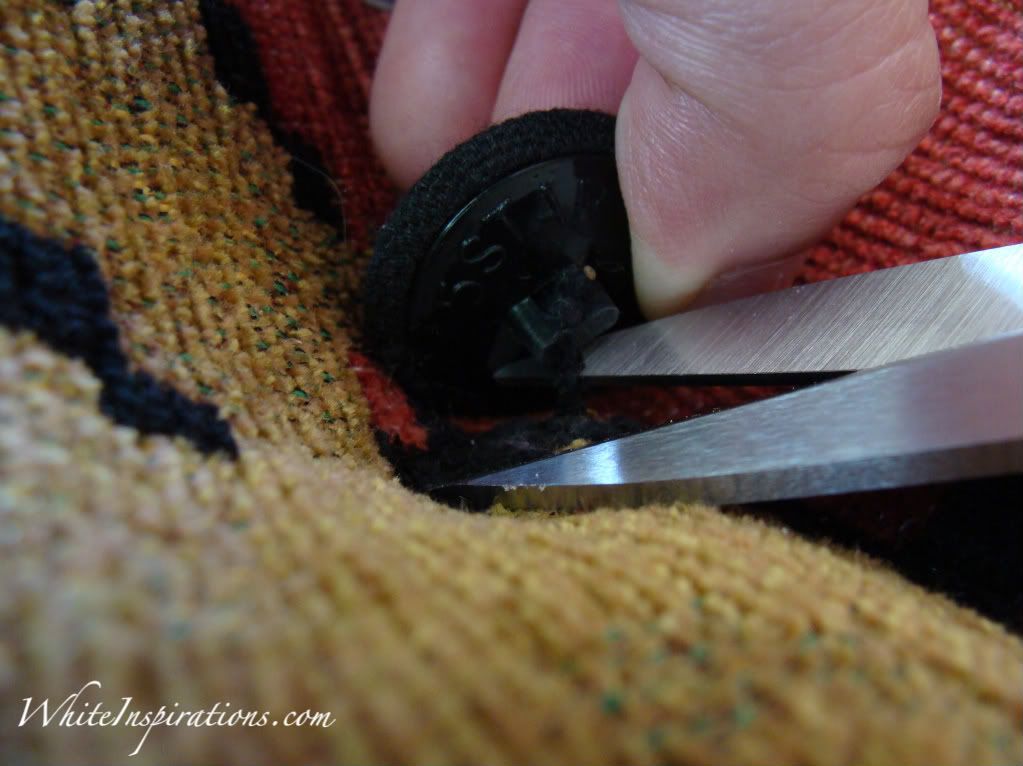 It was a little tricky to put them back…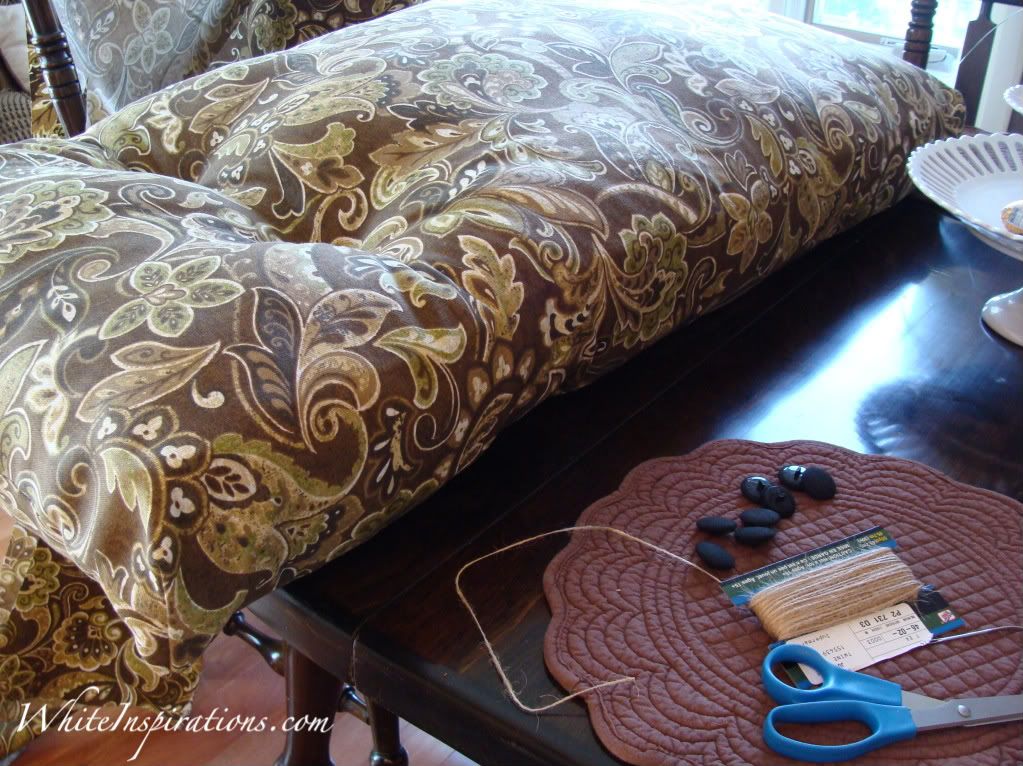 But they looked so nice…  :)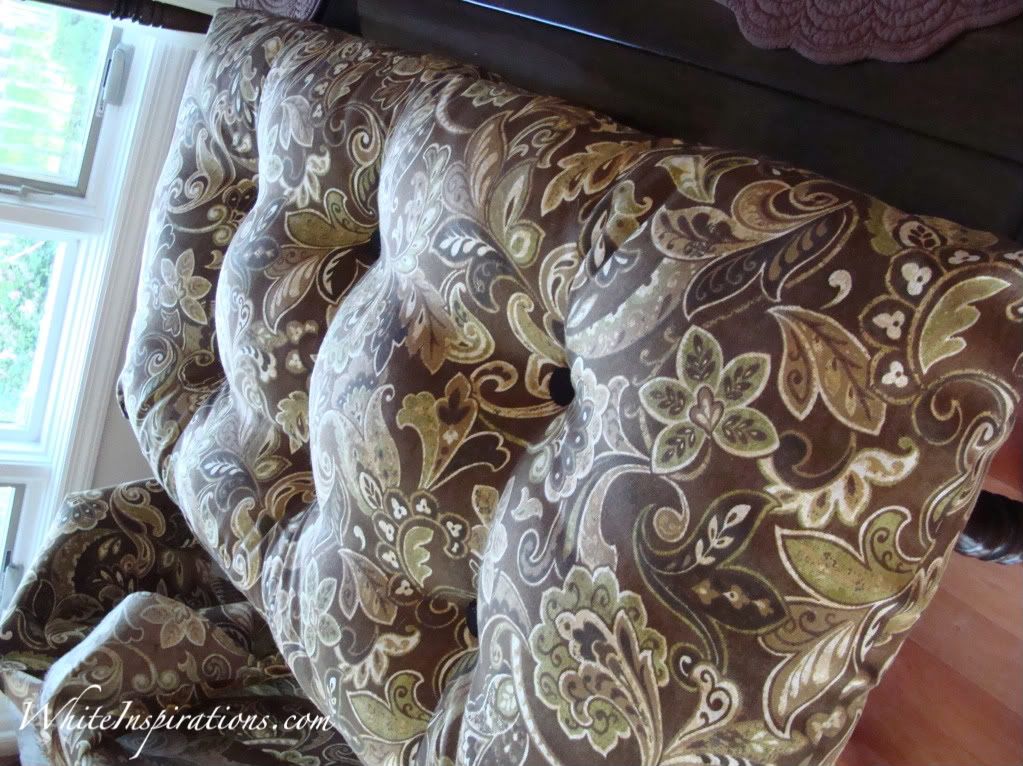 Now, look at our "new" bench with a new upholstered button-tufted cushion.  :)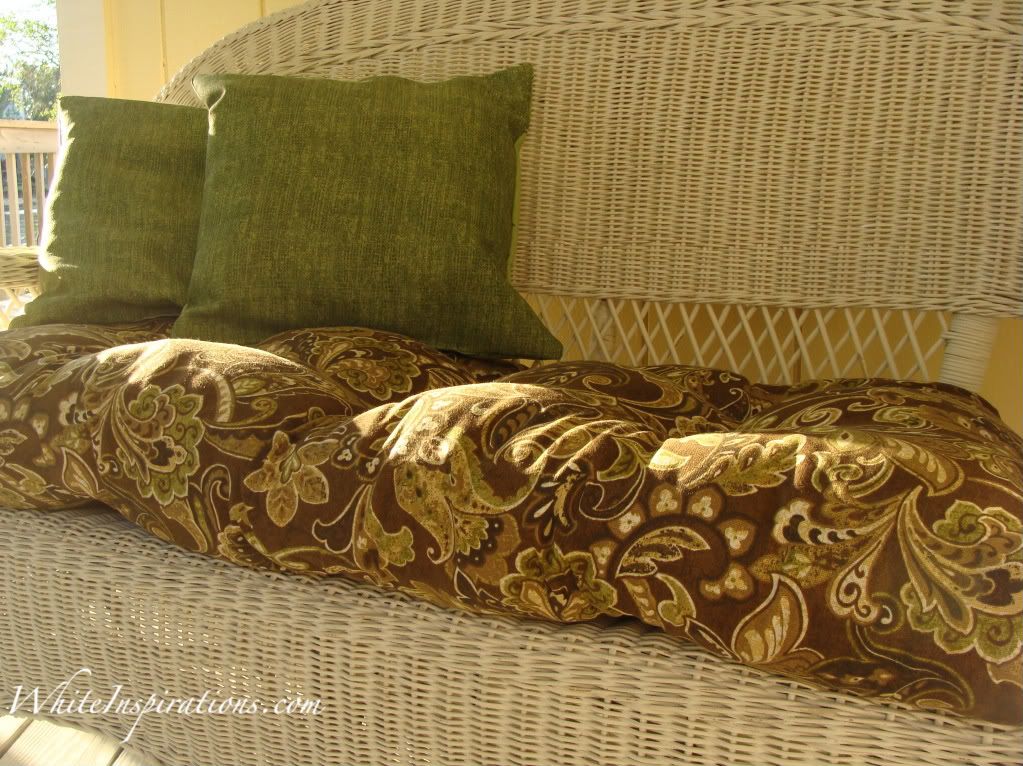 WooHoo!
~~~~~
Brazilian Portuguese Translation
A festa da capa de almofadas ainda não terminou.  :) 
Estas chaises, este set e este banco estão prontos!
E, agora, vamos fazer a capa para esta almofada do banco da craigslist…  :)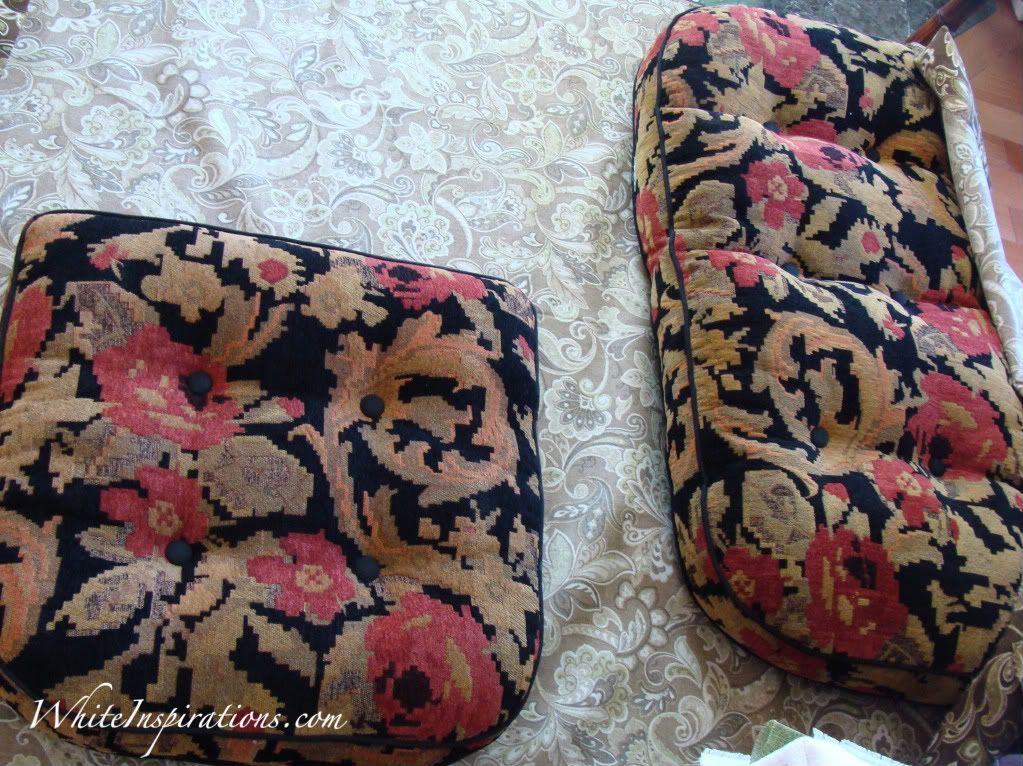 Decidi tirar os botões fora e usá-los mais tarde.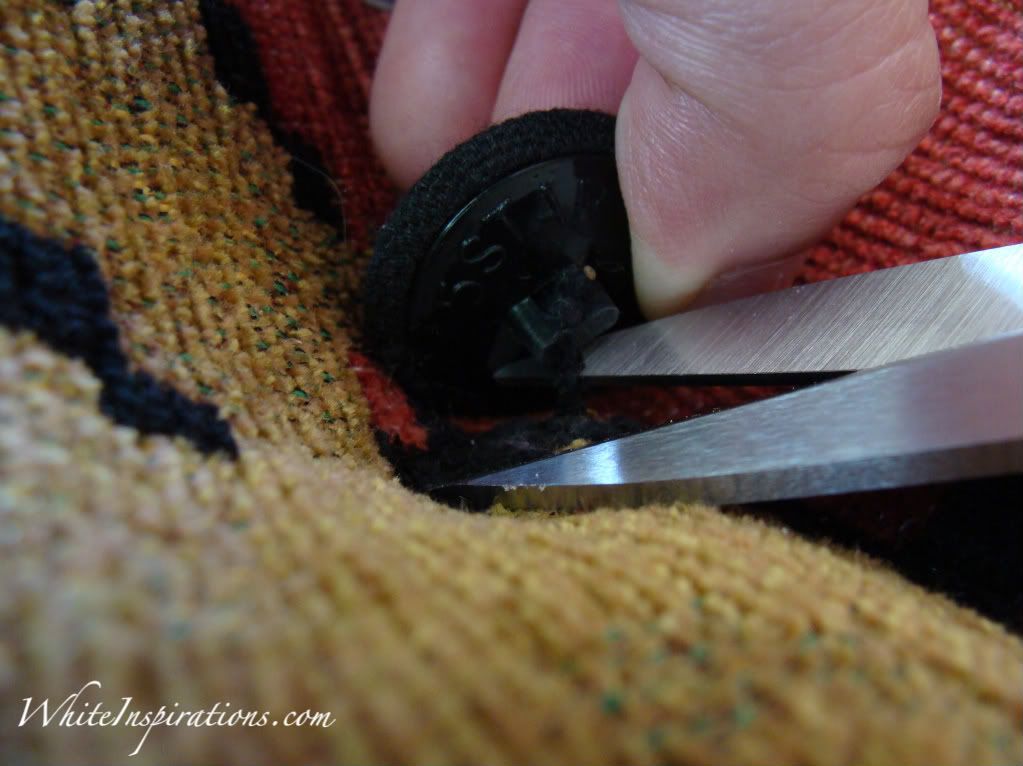 Foi um pouquinho difícil de colocá-los de novo…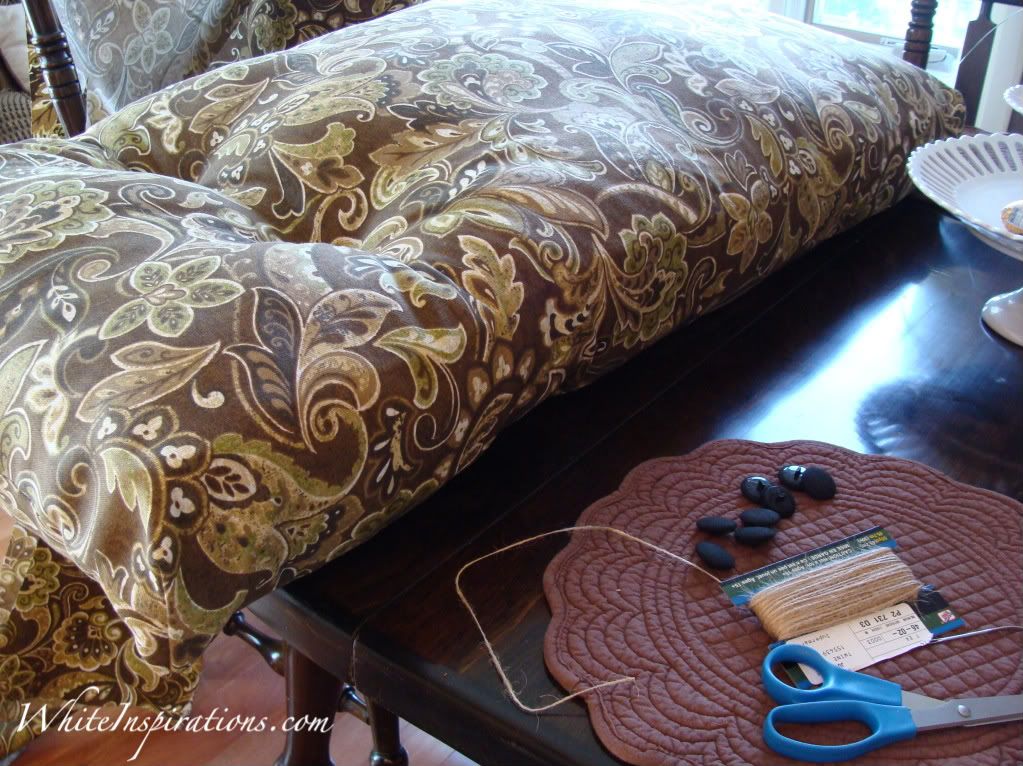 Mas, ficou tão legal…  :)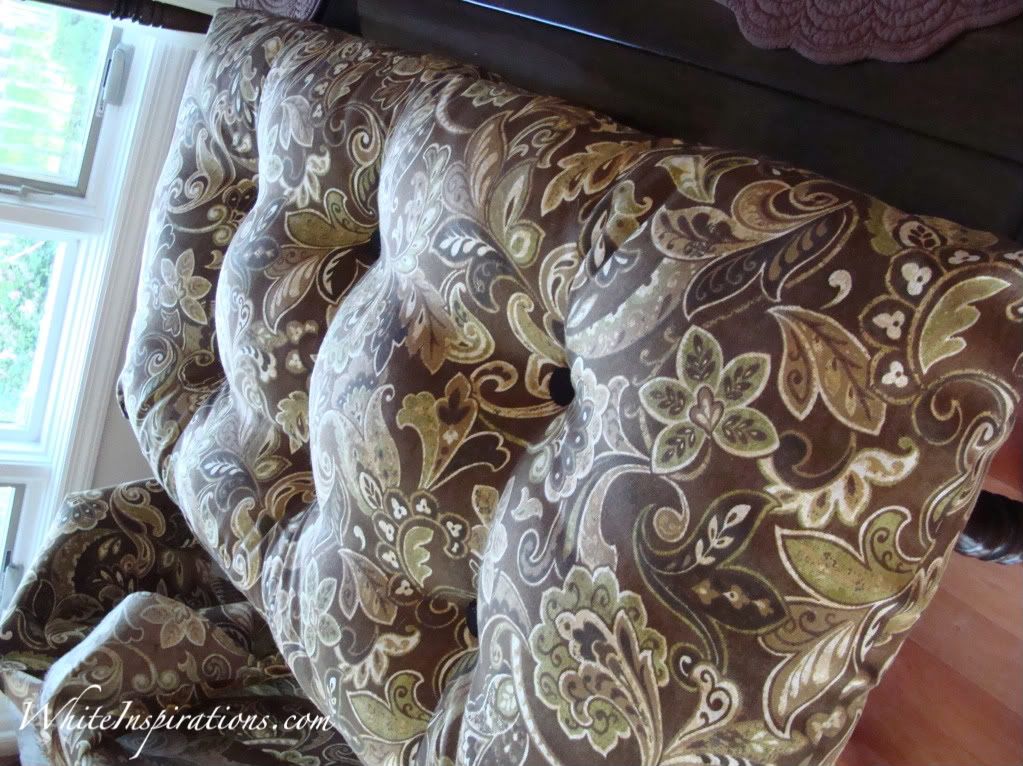 Agora, olhe o nosso banco "novo" com o novo assento de botões.  :)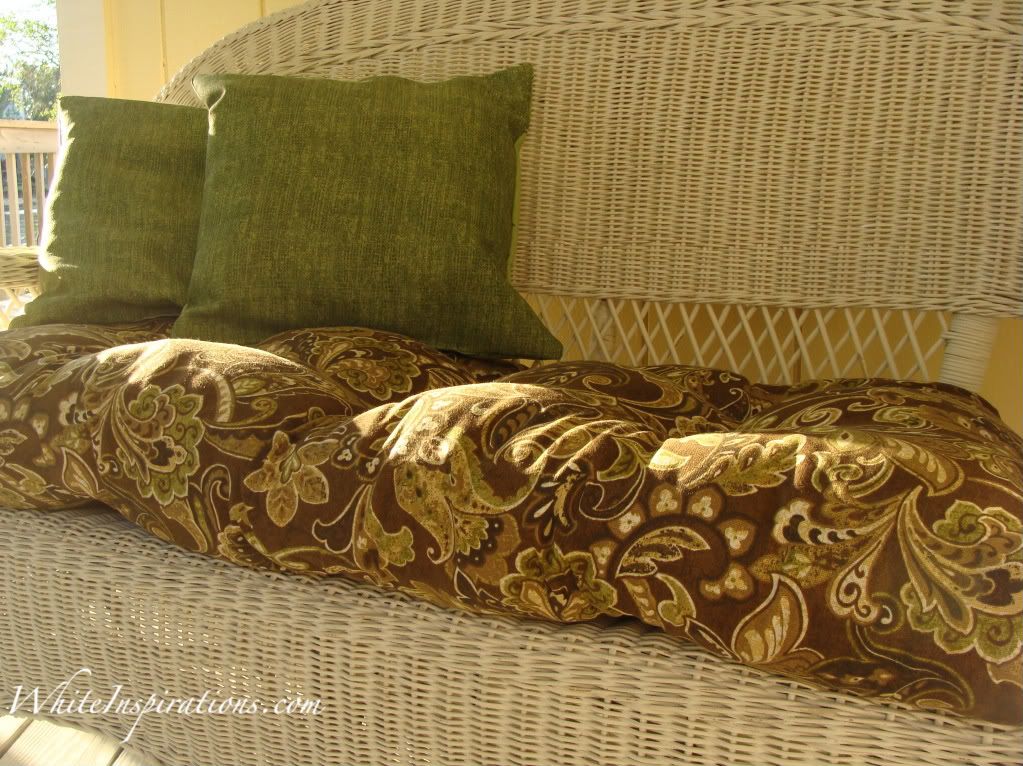 UhhUhhh!
&nbsp Other Inspirational Posts: