Make your own Eyelet Curtains
Let's make some eyelet curtains?  :)
You can see more here and here.
I bought two different kind of fabrics: a shiny/transparent one and an opaque one.
Advice # 1: buy 2,5 or 3 times more than the area you want to cover, it'll give more elegance to your curtains.
Oh, don't forget, when I say "area you want to cover", it means not just till the frame of your windows, because if you want to give an effect of  bigger windows, you'll probably extend the curtains to the sides beyond the frames. For example, my windows are 6 feet wide, so I extended my curtain rod to the sides about 2 feet each side. I ended up with 10 feet of curtain rod, instead of just 6 feet.
Advice # 2: the quantity of eyelets needs to be EVEN for your curtain to look more beautiful and harmonic.  :) 
Bought some eyelets and iron-on buckram (for a nice finish) too. Oh, I chose a buckram that's a little bit firm because it's going to hang a lot of weight and I wanted a nice edge. It's also important to get buckram because you're preventing your fabric of tearing around the eyelet.
This step helped me to decide the height for the eyelets. I thought 5″ would be enough.
Here's how an eyelet curtain looks like. There are 2 parts. It closes by pressuring it. Opens with a little screw driver in between them.
Here, I was trying out with the fabric.
So I cut little pieces just to check how it would work. This is my first time making these eyelet curtains, so I had to try it before. There are 2 layers of the shiny/transparent fabric (of course it could any of your preference), one layer of the opaque one and 2 layers of buckram.
See how it happens? I cut the circle (it doesn't need to be perfect because the eyelet will cover any imperfection, but cannot be too big, otherwise the eyelet will have nothing to hang on). I've realized the best way to go is to insert the piece that has the inner circle raised a little bit and close with the second piece.
It worked.  :)
Now, the real thing. Let's go to the fabric. Cut the fabric the size you need then it's for  iron + buckram. I decided I would have 5″ space for my eyelets and I put about 10″ of buckram because I wanted to have it on both sides (since I would fold it over). 
I sewed around the fabric prior to insert the eyelets. Honestly, you can have these curtains using the hem tape. You do not need to sew them. My problem is that I like to sew.  :)
The distance between the eyelets is about 6.5″. You decide what would work better for you. I wanted "deep" folds but you can put them closer. Just pay attention to your curtain rod, checking if it would slide well with the distance you chose.  :) 
How did I make the circles? Simple! You can see me folding it in half and…
Cutting my circle with scissors!
Like I said, it doesn't need to be perfect. Just be careful to make a smaller hole than your eyelet, this way, you can always go back and cut a little more.  :)
Now, the top part.
And a little bit of pressure, ok, I gotta tell you, I asked Bill's help on some of them.  :)
See? You cannot tell I made an imperfect whole with scissors.  :)
I think eyelets are great! They look great and they're so forgiving!!!
Just some bamboo blinds or so and that's it!  :)
Let me know what you think.
Ah, please, if you have any doubts send me an e-mail!  :) 
P.S.1 Want to make it easier than that? Use drop cloths, tablecloths, bed spreadsheets and just install the eyelets! Just remember to get some buckram if your fabric of choice is either too heavy or too soft. I bought my buckram at HobbyLobby. :)
P.S.2 You can buy your eyelets through the internet (try "eyelets" and "grommets" on your search), try ebay too! My mom brought mine from Brazil but you can find here too.  :)  By the way, mine are plastic with metallic paint. Plastic is better, metal tends to break easier (believe it or not) plus they can rust.  :)
This post is featuring here: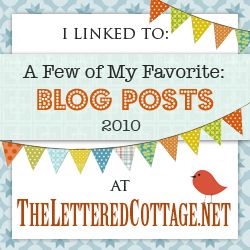 ~~~~~
Brazilian Portuguese Translation
 Olá!
Vamos fazer algumas cortinas de ilhós? :)
Você pode ler mais aqui e aqui.
Comprei dois diferentes tipos de tecidos: um deles com um pouco de brilho e meio transparente e o forro.
Dica # 1: compre 2,5 ou 3 vezes mais do que a área que pretende cobrir, vai dar mais elegância às suas cortinas.
Ah, não esqueça, quando eu digo "área que deseja cobrir", não significa apenas até a moldura de suas janelas, porque se você quiser dar um efeito de janela maior, você, provavelmente, vai querer suas as cortinas com mais tecido que a abertura da janela. Por exemplo, minhas janelas tem 2 metros de largura, então coloquei um varão de quase 4 metros.
Dica # 2: a quantidade de ilhoses tem que ser PAR para que a cortina fique mais bonita e harmônica.  :)
 Comprei alguns ilhós e entretelas colante (para um bom acabamento) também. Ah, eu escolhi uma entretela mais firme por causa do peso do tecido e eu queria um belo acabamento. Outro aspecto importante é que você está prevenindo o seu tecido de rasgar em volta do ilhós.
Este passo me ajudou a decidir a altura suficiente para os ilhós. Decidi que 10cm seriam suficientes.
Aqui, dá para ver como o ilhós é. Há duas partes. Para fechar, é
 só pressionar. Para abrir, use uma chave de fenda pequena entre os anéis.
Aqui, estava experimentando com o tecido.
Então eu cortei pedacinhos de tecido apenas para testar a espessura com o ilhós. Esta é minha primeira vez fazendo estas cortinas de ilhós, então eu tinha que fazer o teste antes. Há duas camadas de tecido com brilho/transparente (claro que poderia ser qualquer outro de sua preferência), uma camada de forro e duas camadas de entretela.
Viu como é? Cortei o círculo (não precisa ser perfeito, porque o ilhós cobrirá qualquer imperfeição, mas não pode ser muito grande, caso contrário o ilhós não terá nada para segurar). Percebi a melhor forma é inserir a peça que tem o círculo interno maior e fechar com a segunda parte.
Funcionou.  :)
Agora, a hora da verdade. Vamos para o tecido. Corte o tecido no tamanho que você precisa. Aplique a entretela com ferro. Decidi que teria 10cm de altura para o ilhós e apliquei cerca de 20cm de entretela, porque eu queria ter entretela em ambos os lados (já que iria dobrar o tecido na metade).
Costurei as bordas laterais antes de inserir o ilhós. Sinceramente, você pode fazer estas cortinas, utilizando a fita hem (colante). Você não precisa costurar nada. Meu problema é que eu gosto de costurar. :)
A distância entre os ilhoses é de cerca de 15cm. Você decide o que  funciona melhor na sua situação. Eu queria dobras bem marcadas, mas você pode colocá-los mais perto um do outro. Basta prestar atenção ao varão, verificando se vai delislizar bem com a distância que escolheu.  :)
Como eu fiz os círculos? Simples! Dobre o tecido ao meio e…
corte com tesouras!
Como eu disse, não precisa ser perfeito. Só tome cuidado para fazer um buraco menor do que o orifício, desta forma, você sempre cortar um pouco mais. :)
Agora, a parte de cima.
E um pouco de pressão. Ok, preciso dizer que pedi a ajuda do Bill para fechar alguns.  :)
Viu? Você nem percebe o corte imperfeito. :)
Acho ilhós fantástico! Eles driblam bem estas imperfeições.  :)
Faltam umas persianas de bambu e é isso! :)
Quero saber que você achou.
Ah, por favor, se você tiver alguma dúvida envie um e-mail! :)
Obs.1 Mais fácil do que isso? Use toalha de mesa, lençol, etc e aplique o ilhós! Apenas lembre-se de colocar entretela se seu tecido de escolha é muito pesado ou muito delicado. A entretela que usei é da loja HobbyLobby. :)
Obs.2 Você pode comprar ilhós através da internet, tente ebay também! Minha mãe trouxe os meus do Brasil, mas você pode encontrar aqui também. :) Ah, os meus são de plástico com pintura metálica. O plástico é melhor, o metal tende a quebrar mais fácil (acredite ou não) e podem enferrujar. :)
Este post está neste website também: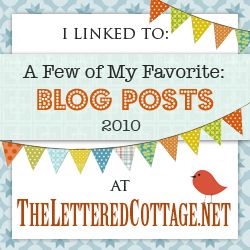 &nbsp Other Inspirational Posts: