"Weathered" Basket
Hey! Good morning!
Let me tell you that it's taking a while to get back to normal…
Have you ever felt trapped in the midst of your tasks?  :)
We're fine after the storm. But, there is still a tree laying on our backyard. One of the branches hurt my dad's eye as he tried to help us out. He's fine now. Thank God.
:)
Now, let me share a project that I've done a sometime ago:
I had this basket sitting around and wanted to use it but it just didn't have the "right" color…
So, inspired by that beautiful shade of brownish-gray baskets at Pottery Barn…
I got two spray cans: gray and brown.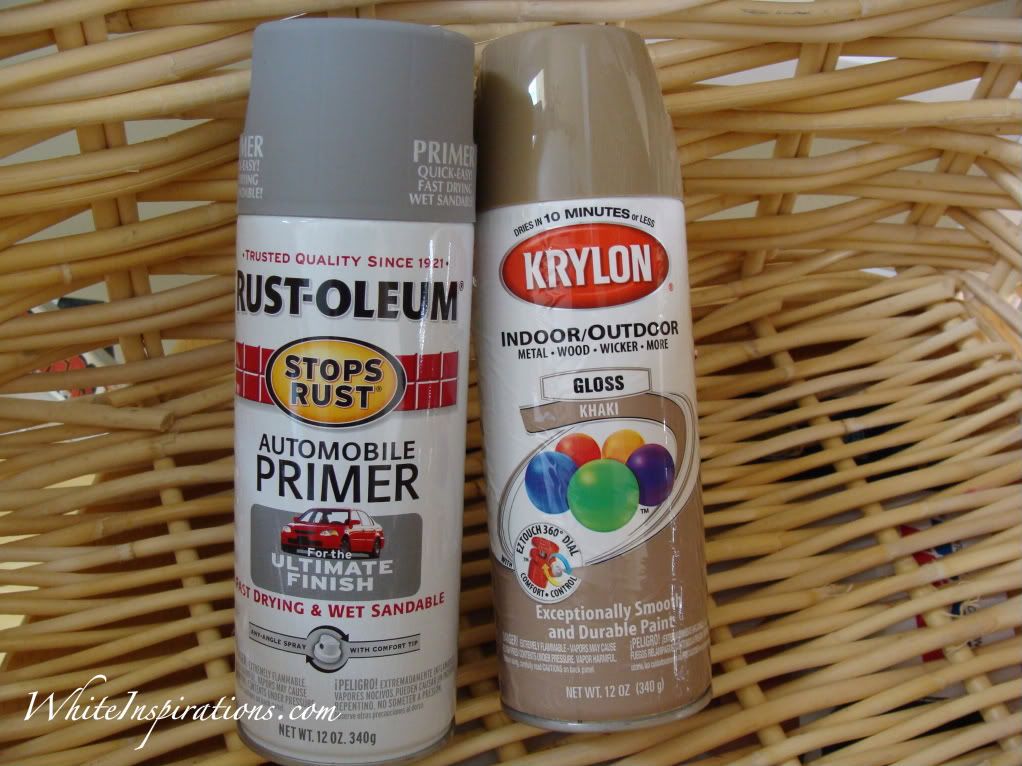 As you can tell, the chosen gray is actually a primer. Just because I did not find "flat" paint and did not want the whole thing shinning a lot.
And…
This is the final result.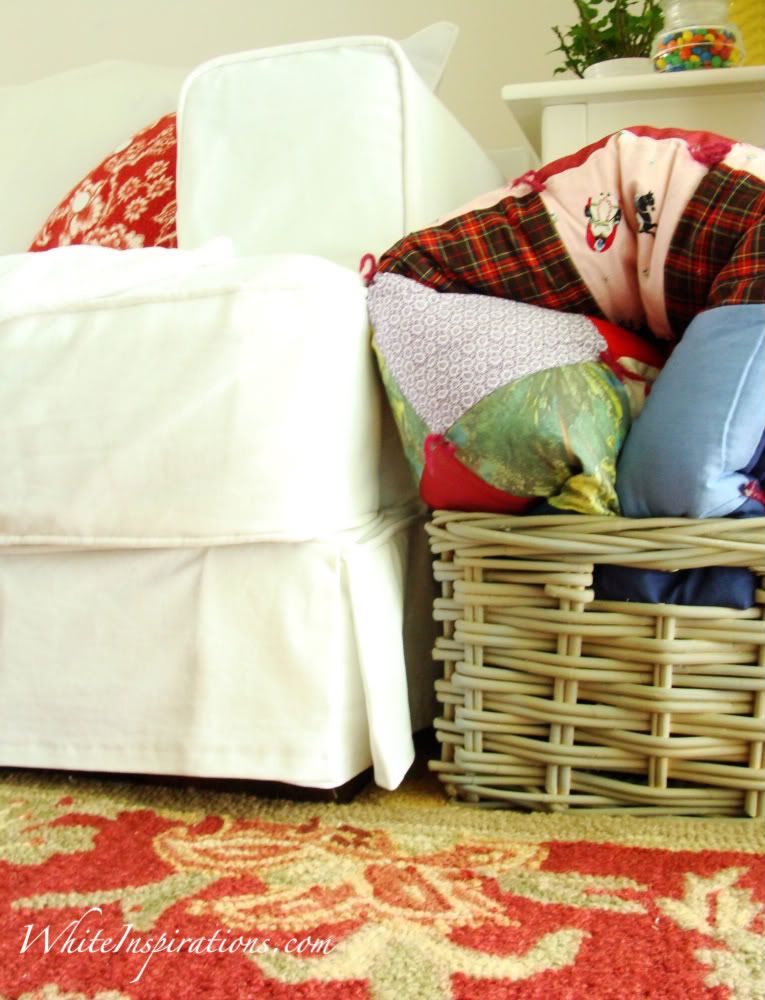 Not perfect but I love how it works with all the color in our family room.  :)
Have a wonderful Sunday!  :)
~~~~~
Brazilian Portuguese Translation
Ei! Bom dia!
Deixe me contar que está levando um tempinho para as coisas voltarem ao normal…
Já se sentiu como se tivesse tanta coisa para fazer que parece que está perdida?  :)
A gente está bem, tirando a tempestade. Mas, ainda tem uma árvore caída em nosso quintal. Um dos galhos machucou o olho do meu pai, enquanto ele nos ajudava. Ele está melhor agora. Graças a Deus.
:)
Agora, vou compartilhar uma coisinha que fiz um tempinho atrás:
Tinha uma cesta que queria usar, mas a caor não era "A certa"…
Inspirada por aquelas cestas lindas marrom-acinzentadas da Pottery Barn…
Peguei dois sprays: um cinza e um marrom.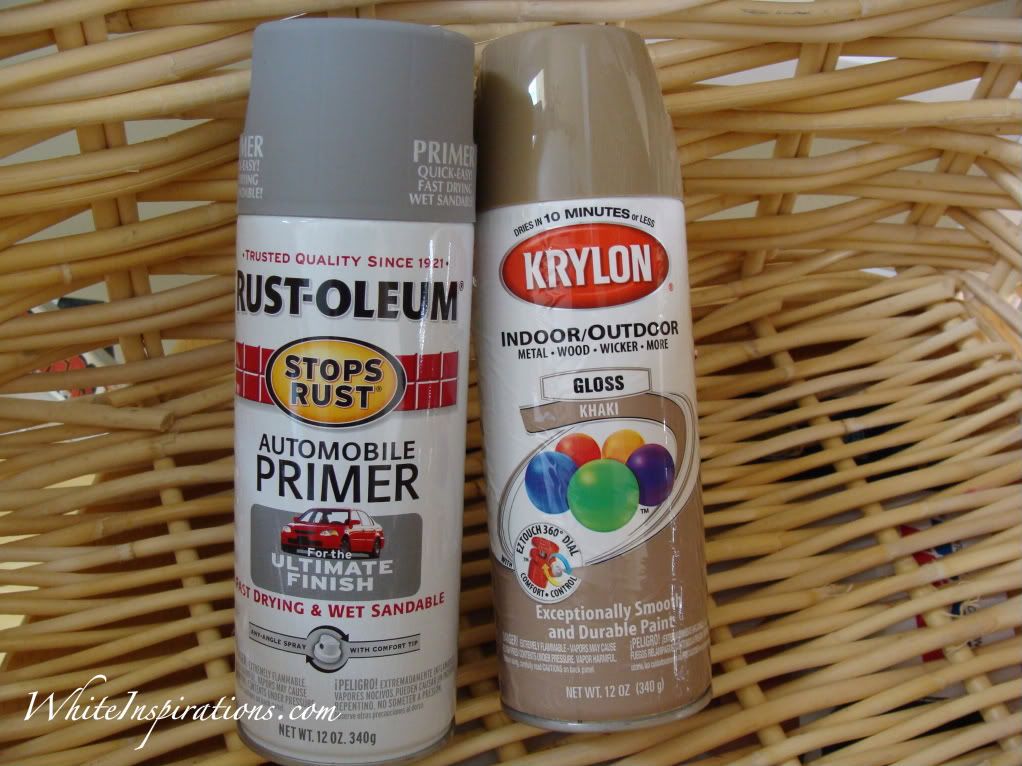 Como você pode notar, o cinza escolhido é primer, na verdade. Só porque não achei "sem brilho" e não queria o resultado com muito brilho.
E…
Este é o produto final!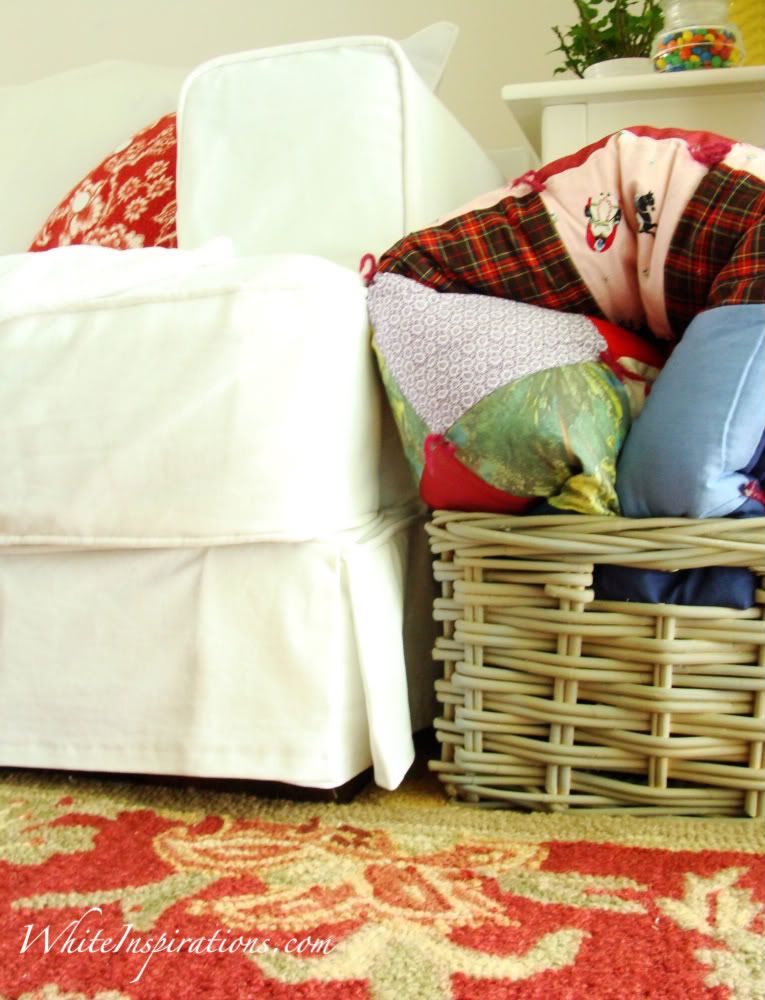 Não é perfeito, mas amo como fica em harmonia com todo o resto, em nossa sala de TV.  :)
Tenha um domingo maravilhoso!  :)
&nbsp Other Inspirational Posts: