Capiz Chandelier-next step
Hello! Hello!  :)
Do you remember a while ago I posted something about a Chandelier Challenge?
If you don't remember, that's ok, you can click here.  :)
We stoped where we had to take some parts away… because of its diameter.
Ok.
We gave up on that one.
But…
We did not give up on the project. We're just too sttuborn persistent people to give up like that…  :)
So, we went to a thrift store and got a NEW chandelier for U$5.
Too good to be true? Yeah… But parts were missing.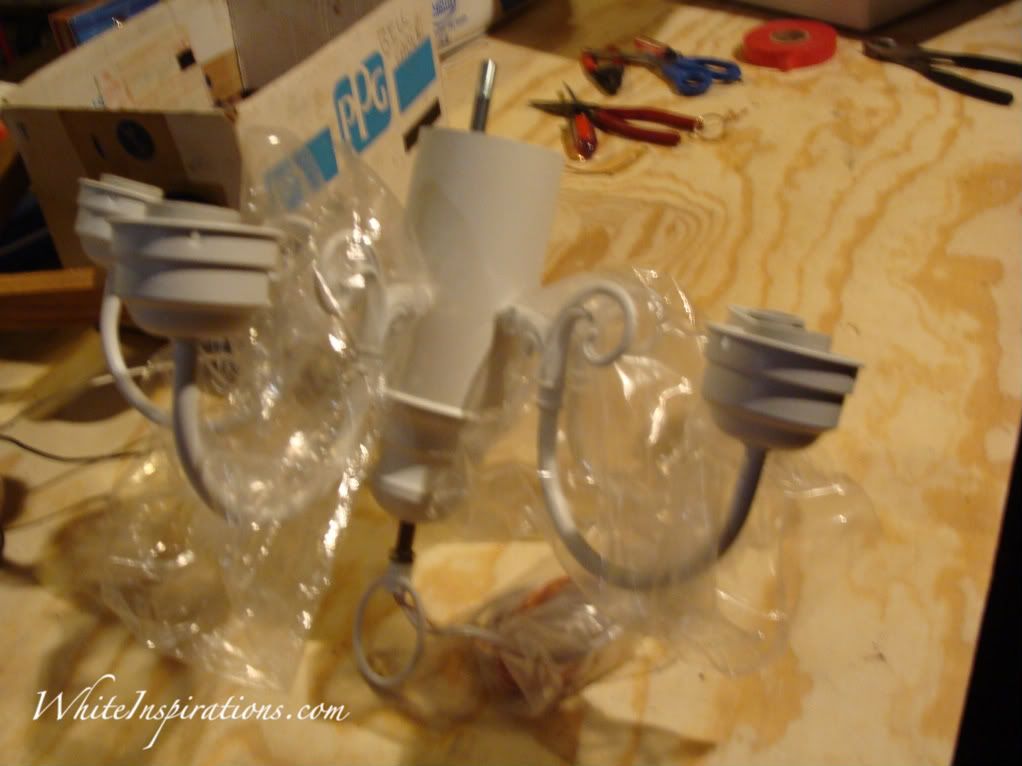 (sorry, bad picture)
But…
 Nothing that Bill could not fix.  :)
We got the road straight to Lowe's and found this round piece of wood: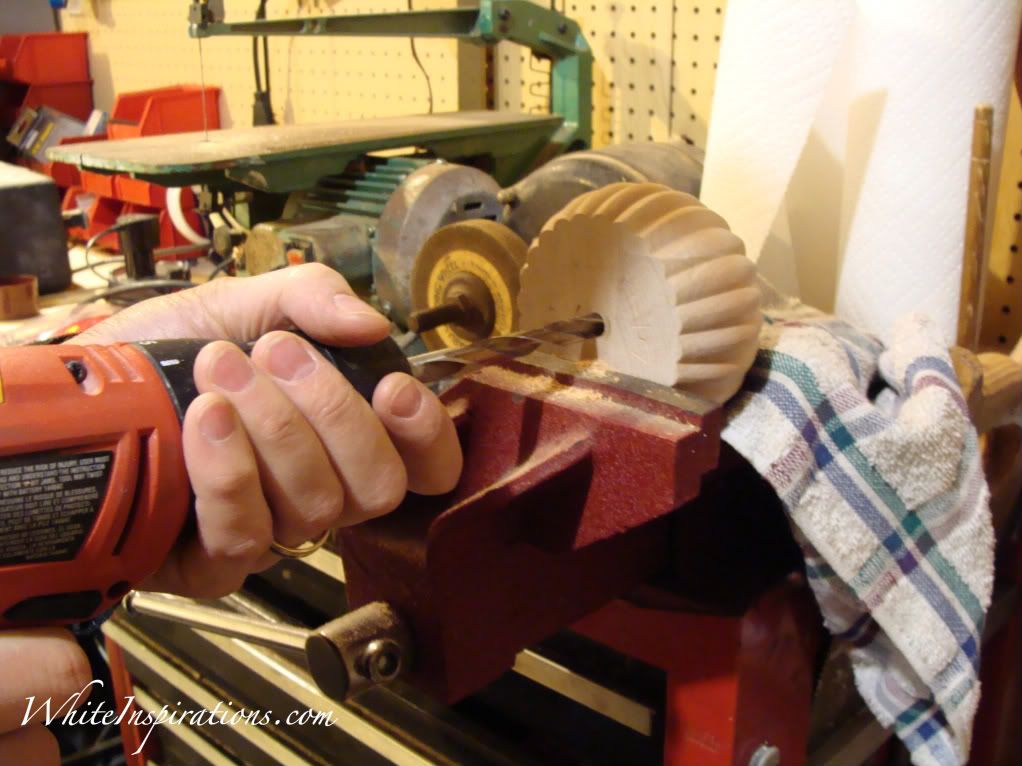 He drilled a bigger hole.
That was what we needed.  :)
For now…
I gotta sew the cord cover and paint that piece of wood before putting things together…
Yeah, I know, it's a soap opera. Sometimes, it takes longer than we think.  :)
~~~~~
Brazilian Portuguese Translation 
Oi! Oi!  :)
Você se lembra que um tempo atrás, postei algo sobre um Desafio de lustre?
Se não se lembra, tudo bem, você pode clicar aqui.  :)
A gente parou na parte em que tínhamos que desmontar o lustre antigo e ajustar o diâmetro…
Ok.
A gente desistiu.
Mas…
A gente não desistiu do desafio. É que somos pessoas teimosas persistentes para desistir sem mais nem menos…  :)
Então, demos uma passadinha numa thrift store e compramos um lustre novinho por U$5.
Muito bom para ser verdade? É… tinha partes faltando.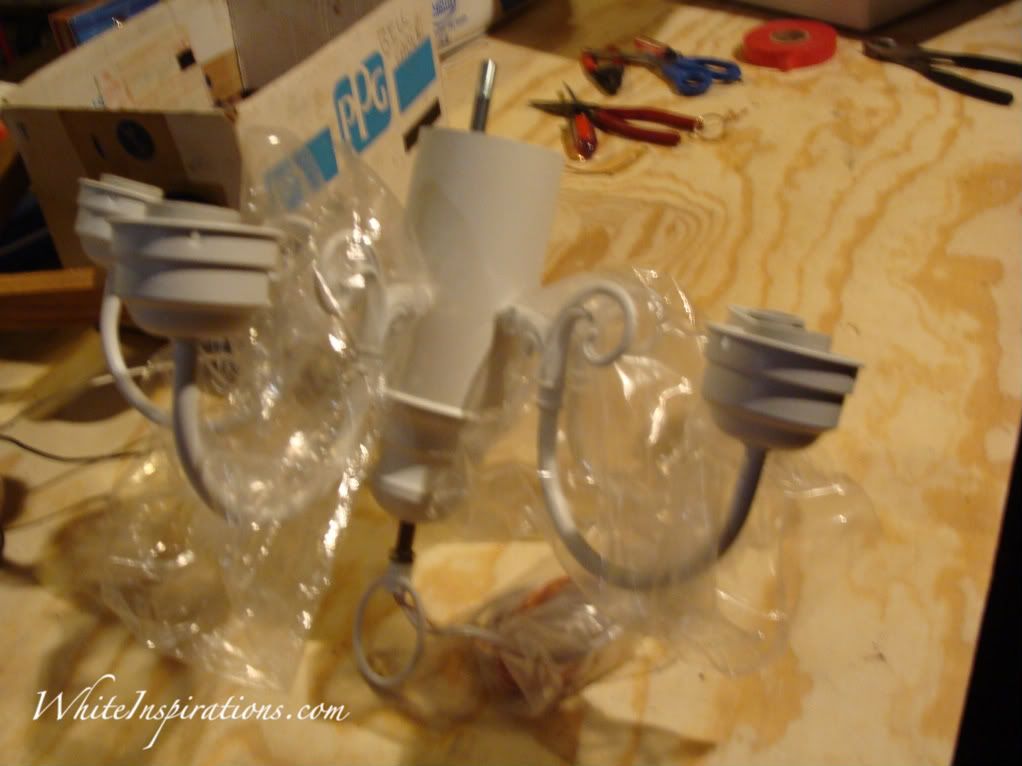 (desculpe, foto de má-qualidade)
Mas…
 Nada que o Bill não pudesse consertar.  :)
A gente encontrou esta peça redeonda de madeira no Lowe's: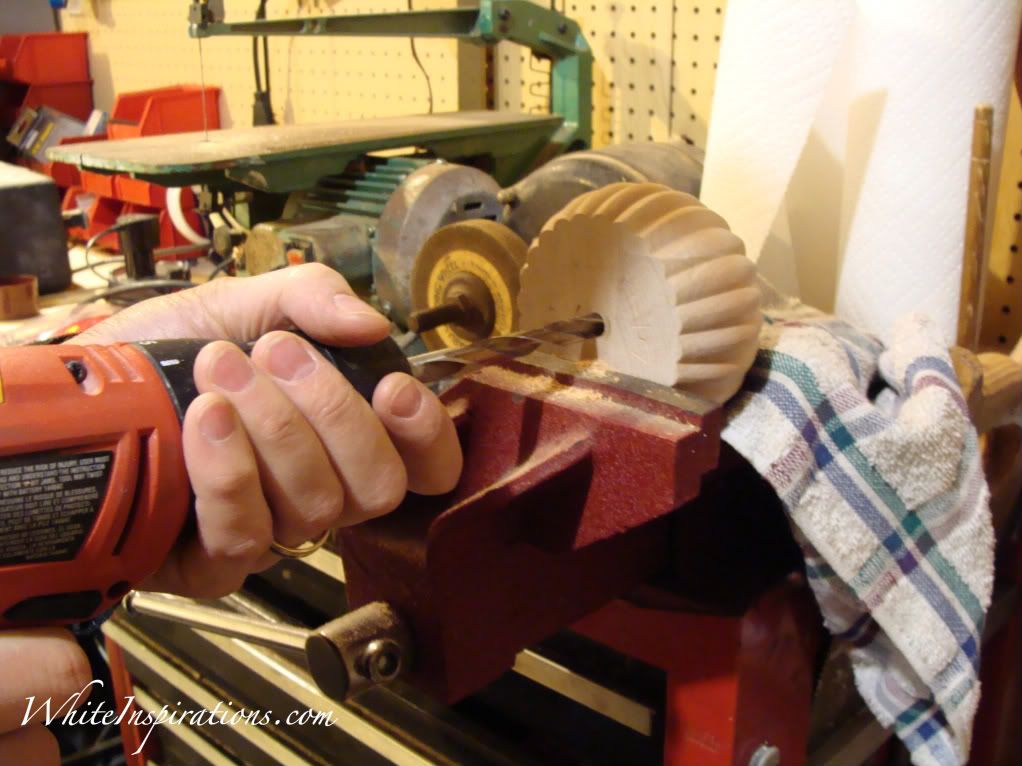 Aí, ele fez um furo maior.
Era o que a gente precisava.  :)
Por enquanto…
Preciso fazer a capa da corrente e pintar a pecinha de madeira antes de montar todas as peças…
Sim, sei, é uma novela. Às vezes, as coisas são mais lentas do que a gente espera.  :)
&nbsp Other Inspirational Posts: