Refinishing our round end table
This table has been sitting around for a while.
Now, it was more than time to tackle it.  :)
When we got it, it had old tape, water spots, scratches, hardware missing…
By the way, could you tell our house was a mess?  :)
Before sanding it, I got rid of the wood piece around the perimeter because 1/3 was missing.
After sanding it down, I applied the mix 3 parts of vegetable oil and 1 part of apple cedar vinegar to take care of the water damage.
It worked! But the wood got a reddish tone…  :(
Soooo, I went to stain it with dark walnut.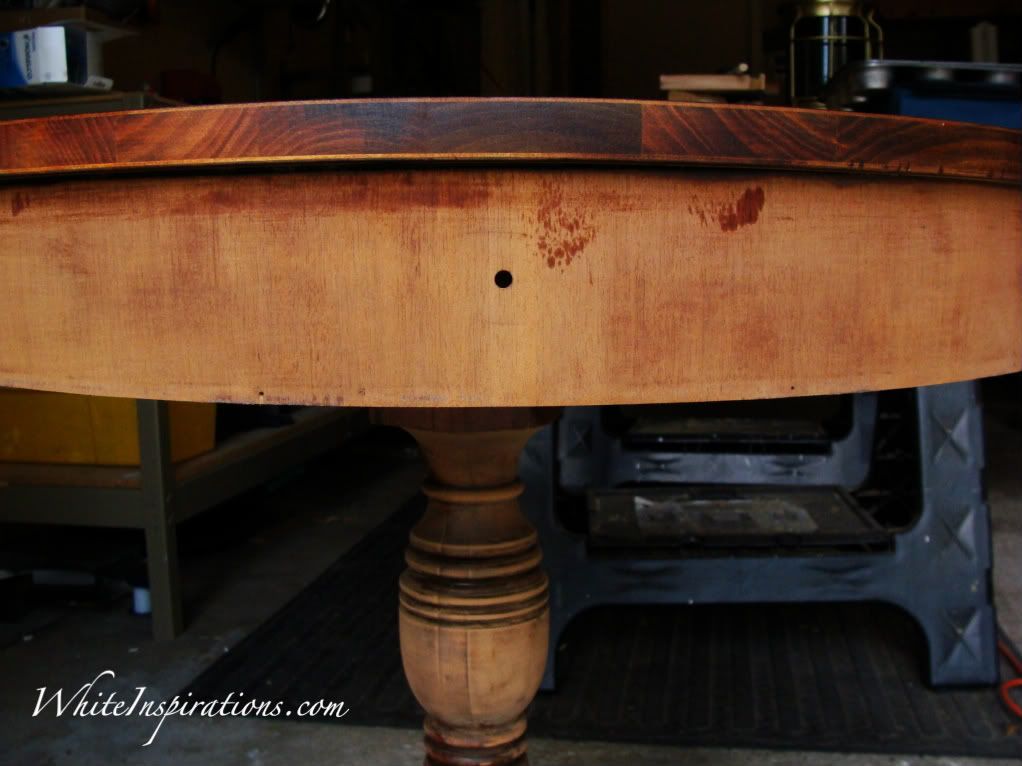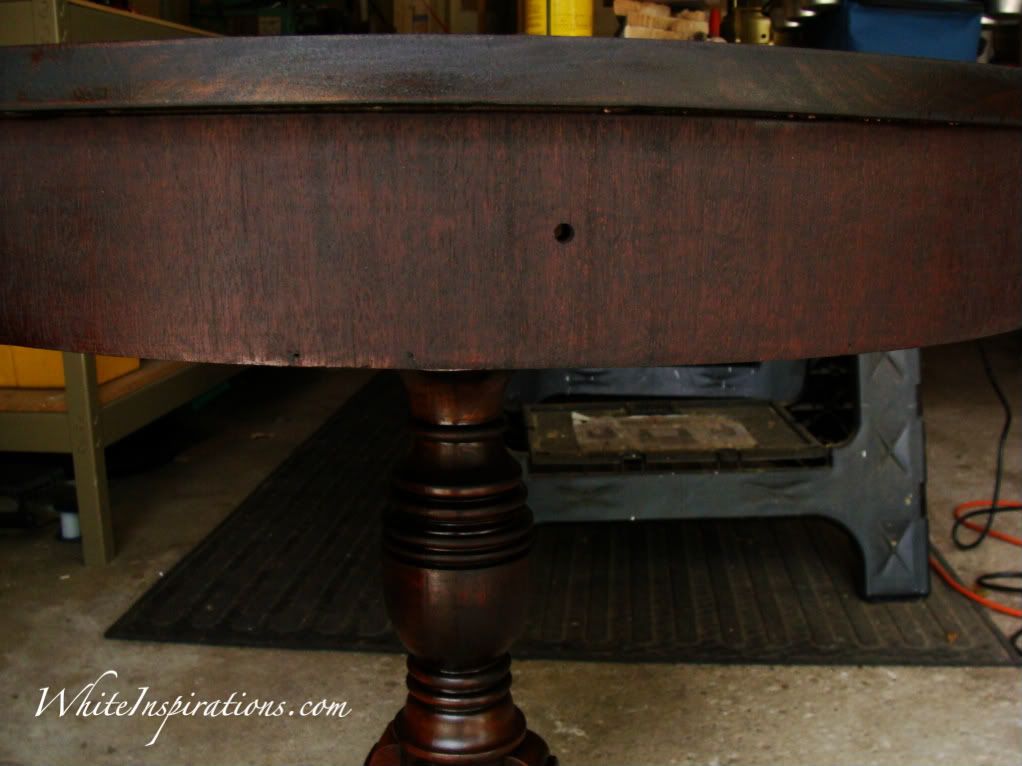 Hopefully tomorrow, I can wax it and add some upholstery tacks.  :)
~~~~~
Brazilian Portuguese Translation
Faz o maior tempão que esta mesa anda do mesmo jeito.
Agora, chegou a hora de tocar este projeto para frente.  :)
Quando a compramos, tinha fita adesiva, marcas de água, riscos e sem os puxadores…
A propósito, deu para notar a bagunça?  :)
Antes de lixar, removi a tirinha de madeira em volta de todo o perímetro porque 1/3 estava danificado e faltando.
Depois de lixar, apliquei uma mistura de 3 partes de óleo vegetal e mais 1 parte de vinagre branco para remover as marcas de água.
Funcionou! Mas, a madeira ficou num tom mais avermelhado…  :(
Aí, passei o stain escuro "dark walnut".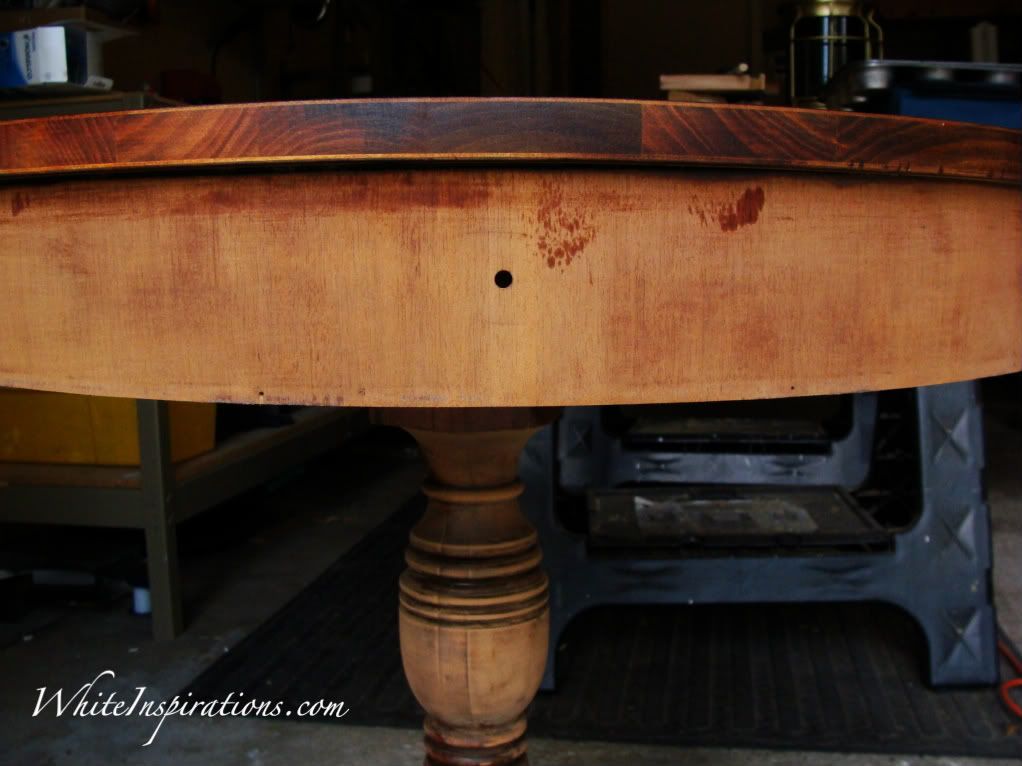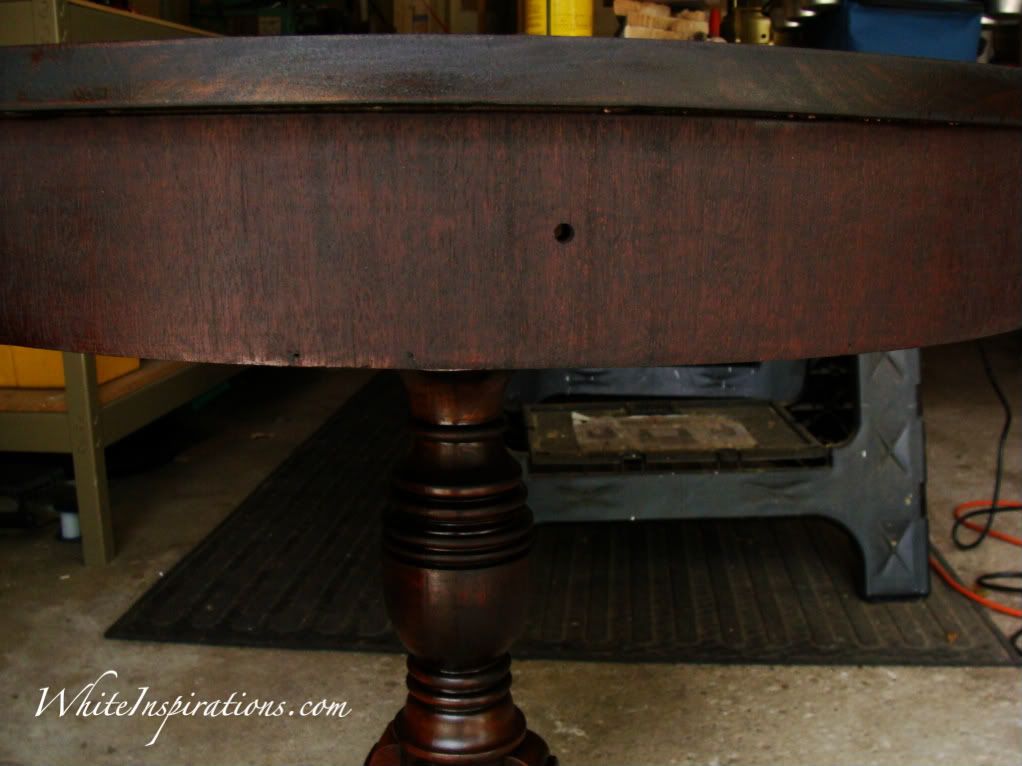 Se der tudo certo, amanhã, poderei dar a demão de cera e adicionar umas tachinhas.  :)
&nbsp Other Inspirational Posts: