Sweater Pillow
I just had to have a sweater pillow for this "soon to be fall" season.  :)
While researching, I found this awesome idea.
Sweater vases on this link!
Eu tinha que fazer uma dessas almofadas de sweater para este outono tão próximo.  :)
Pesquisando, achei esta idéia incrível.
Vasos com sweater neste link!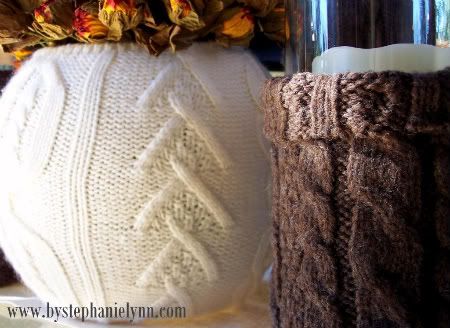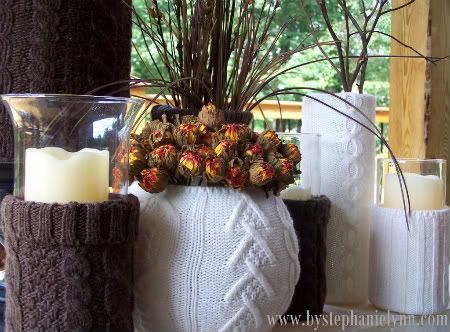 Isn't it cool?
Even though I still haven't done these "vases", I sure will with the scrap pieces from this sweater:
Não é legal?
Embora eu ainda não tenha feito estes vasinhos, vou fazê-los com certeza.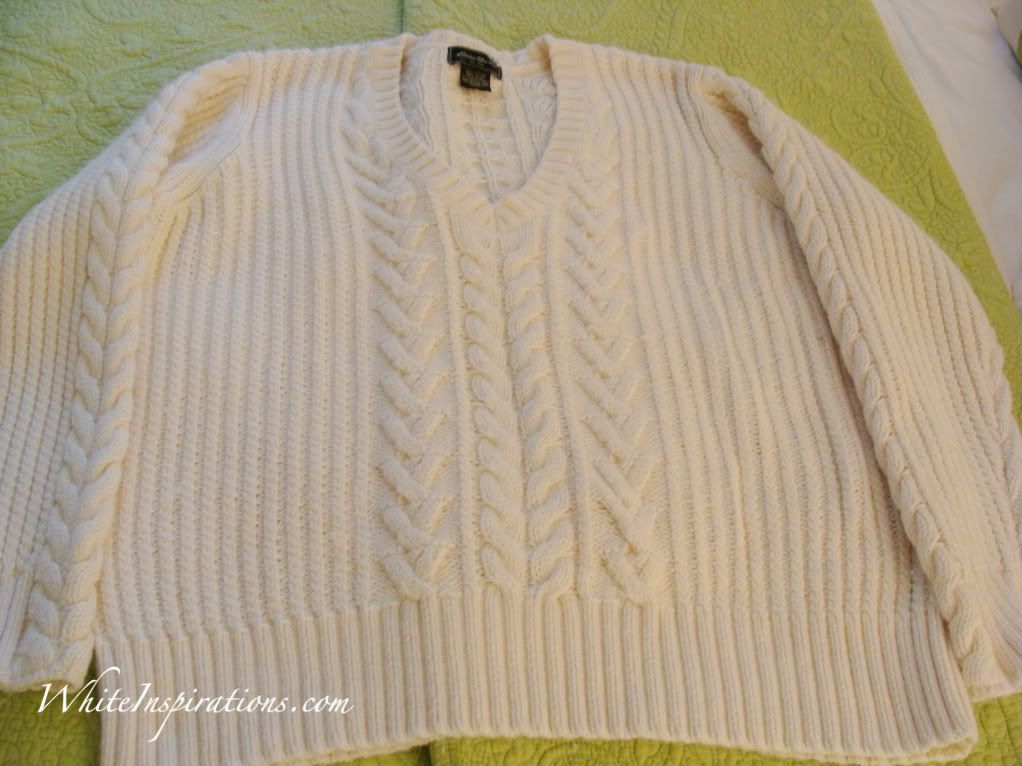 Yep…
I made the pillow!
First, I cut it, then, fold and hand stitched it.
E, sim!
Fiz a almofada!
Primeiro cortei, dobrei e costurei à mão.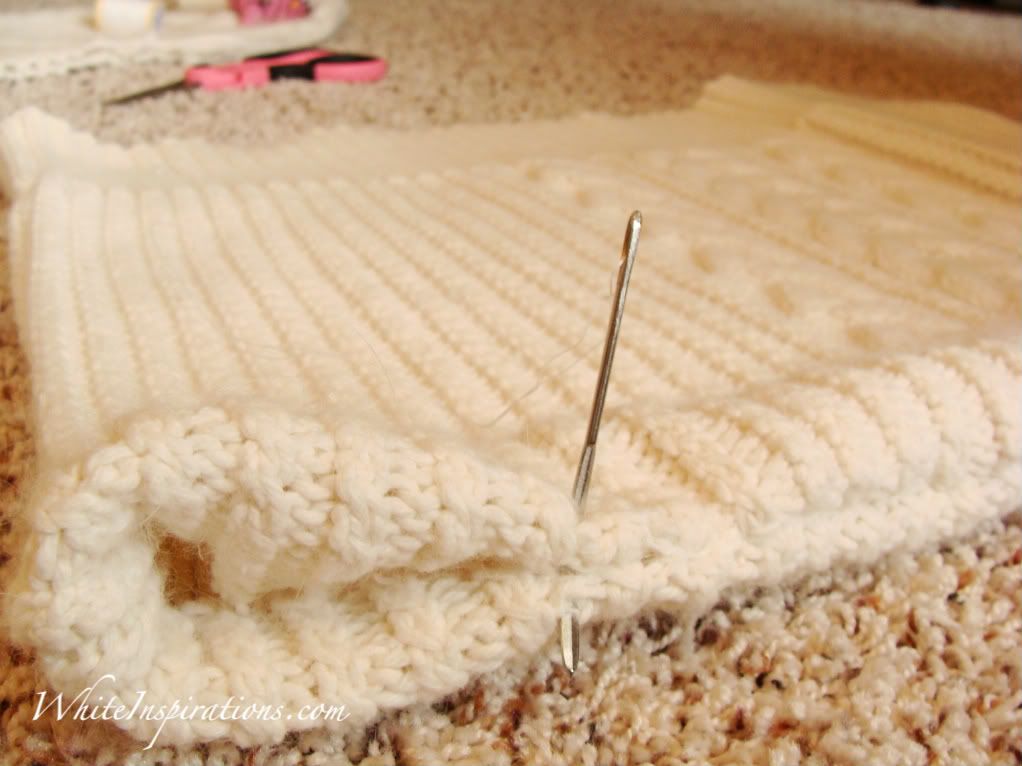 I had to hand stitch because my line was not quite straight with the sewing machine… LOL!
Tive que costurar à mão porque minha linha de costura não ficou muito reta… hehe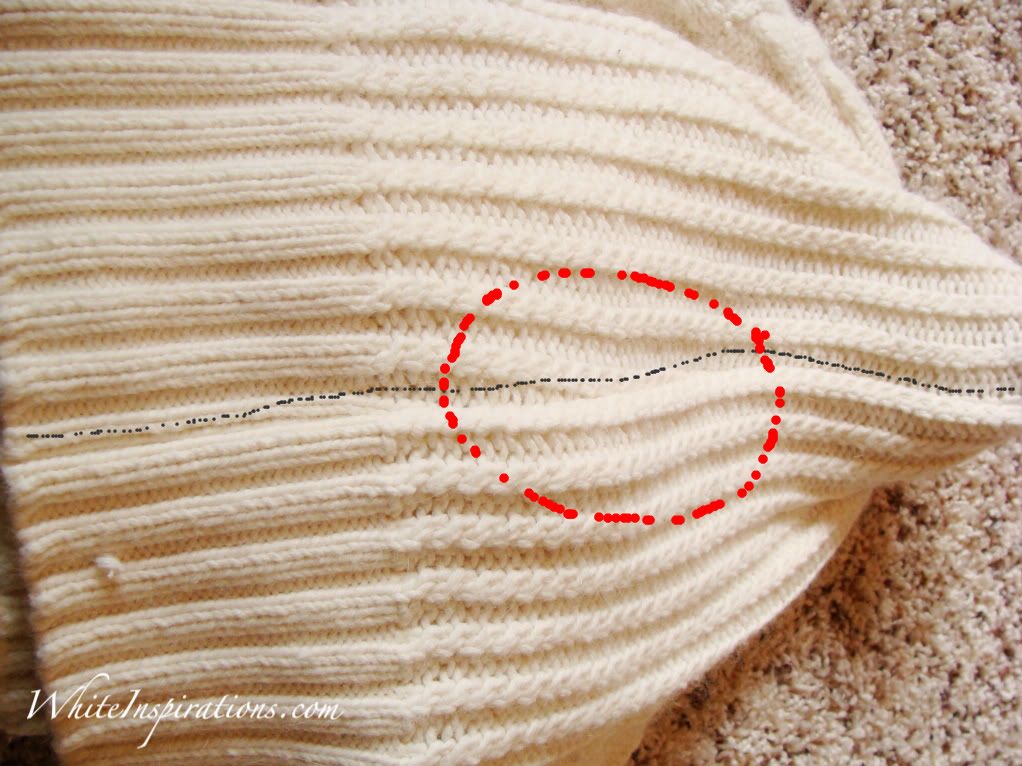 See the problem?
After all this hand stitching, I went back to my sewing machine…
Viu o problema?
Bem, depois de muita costura à mão, aí sim, fui para máquina de costura…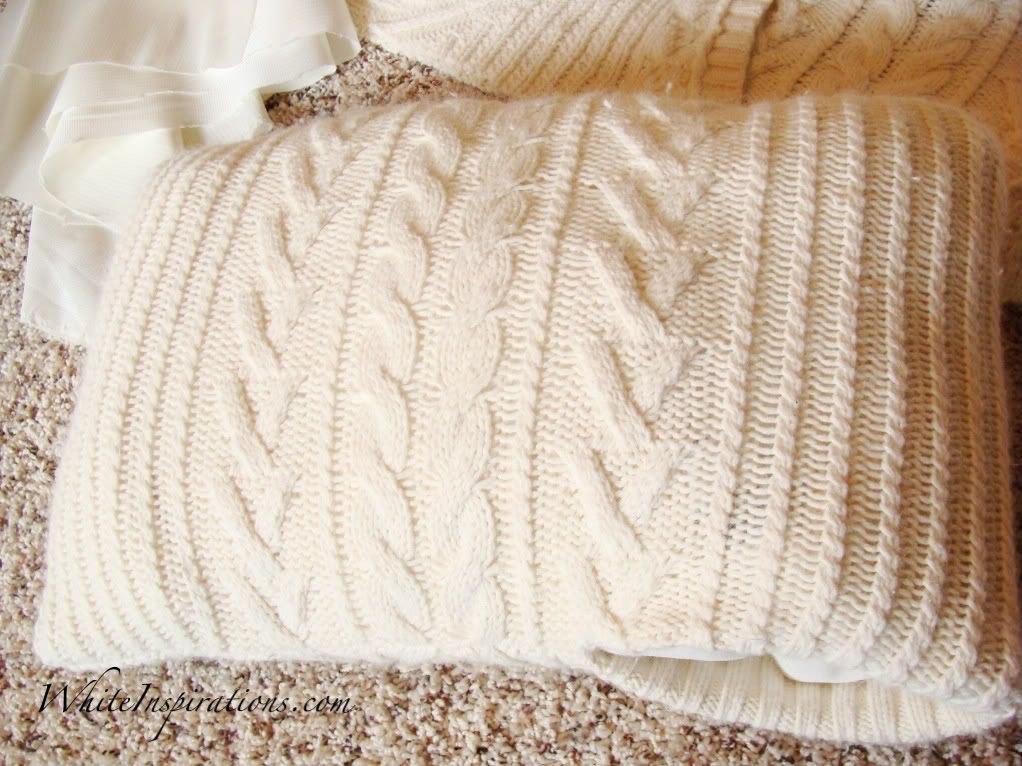 Of course, only leaving room for the filling…
Eventually, I got to this result:
Claro que deixei um espacinho para o enchimento…
Eventualmente, cheguei a este resultado:

Soooo cuddly!  :)
Tão fofinho!  :)
&nbsp Other Inspirational Posts: