End table ended!
YAY!
One more done! Check.
Here it is: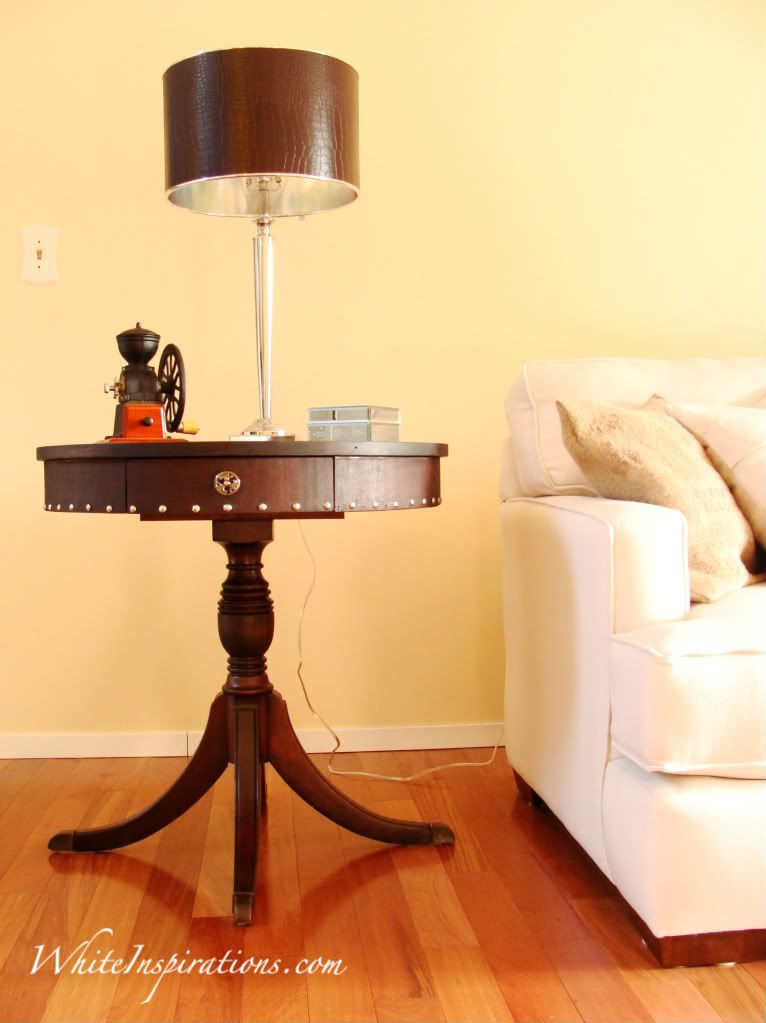 Please, ignore the cord.  :)
If you do not remember how it was, here is the link.
Now, let me explain that I did struggle to put the upholstery tacks.
Yep. They got crooked indeed.
To remediate, I had to make a little hole with a nail. Then, things got much easier.  :)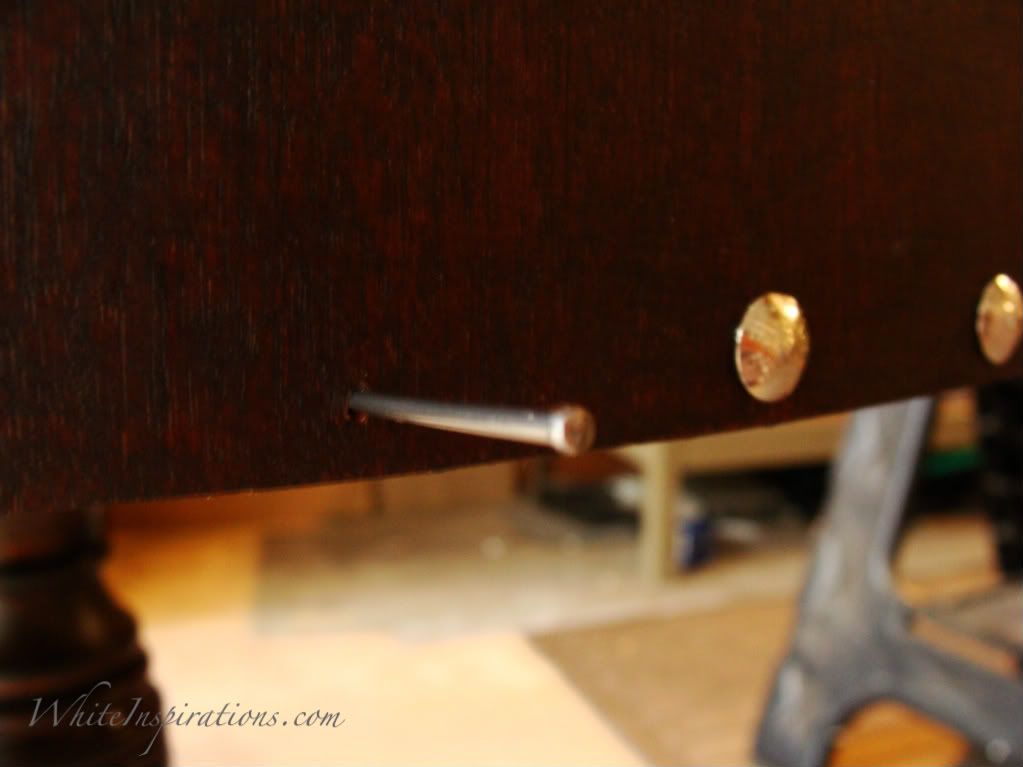 I didn't close the other holes around, I'm still choosing hardware.  :)
So, for now, it'll stay like that, but it does botter me. You can't really tell, because it's a dark stain.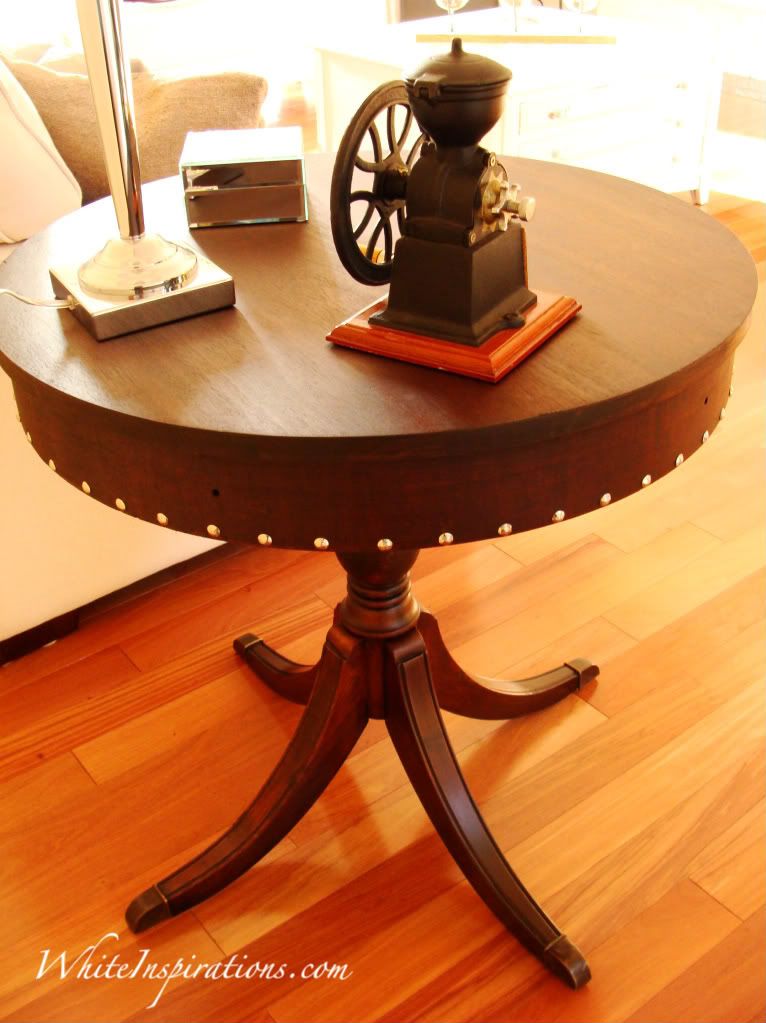 And more photos…
This is a cool coffee grinder. Have I ever told you thar I love coffee?  :)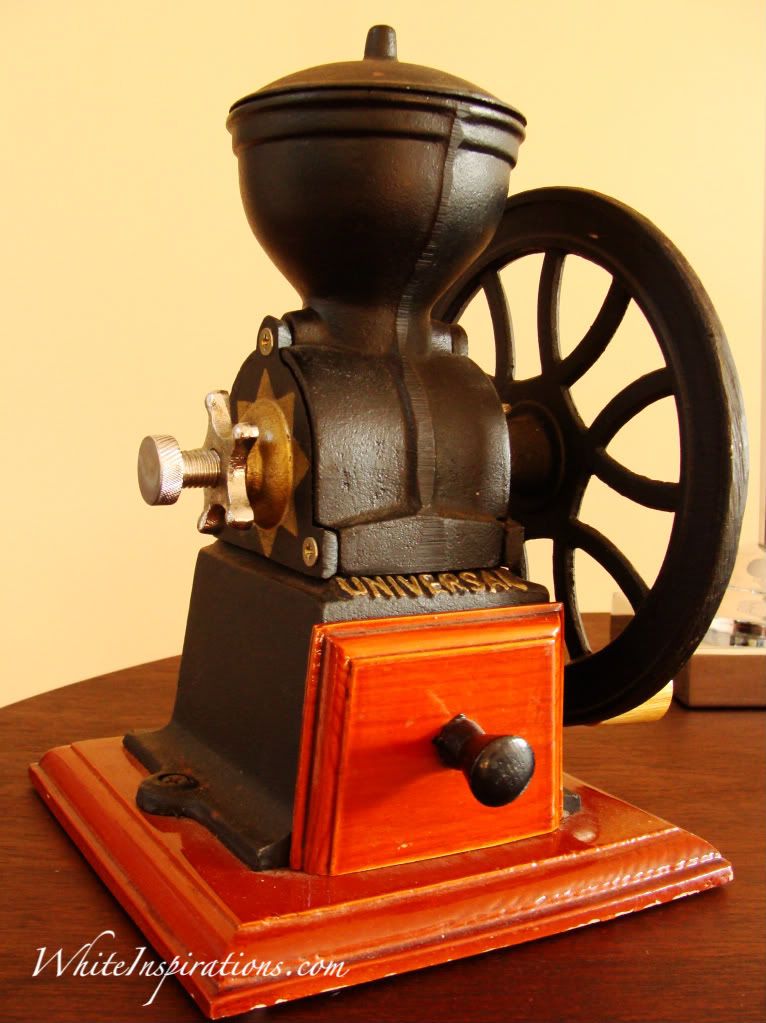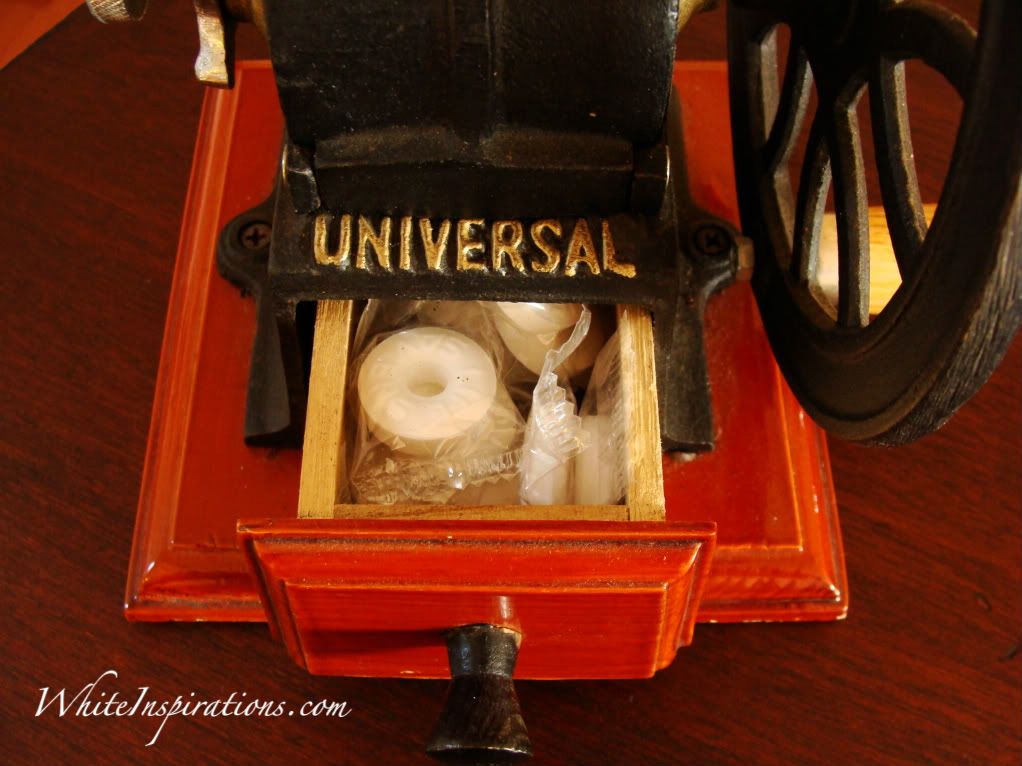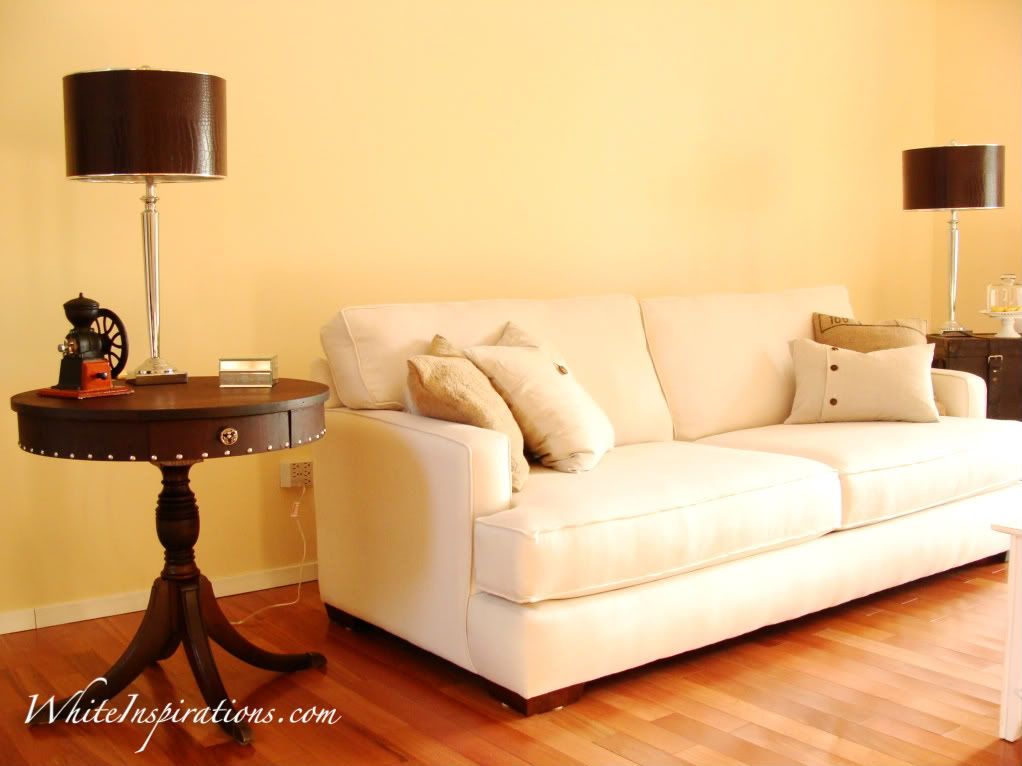 Our living room is getting there.
Still gotta figure out what to hang on the wall.  :)
~~~~~
Brazilian Portuguese Translation
UHUHHH!
Mais um projeto terminado!
Aqui vai: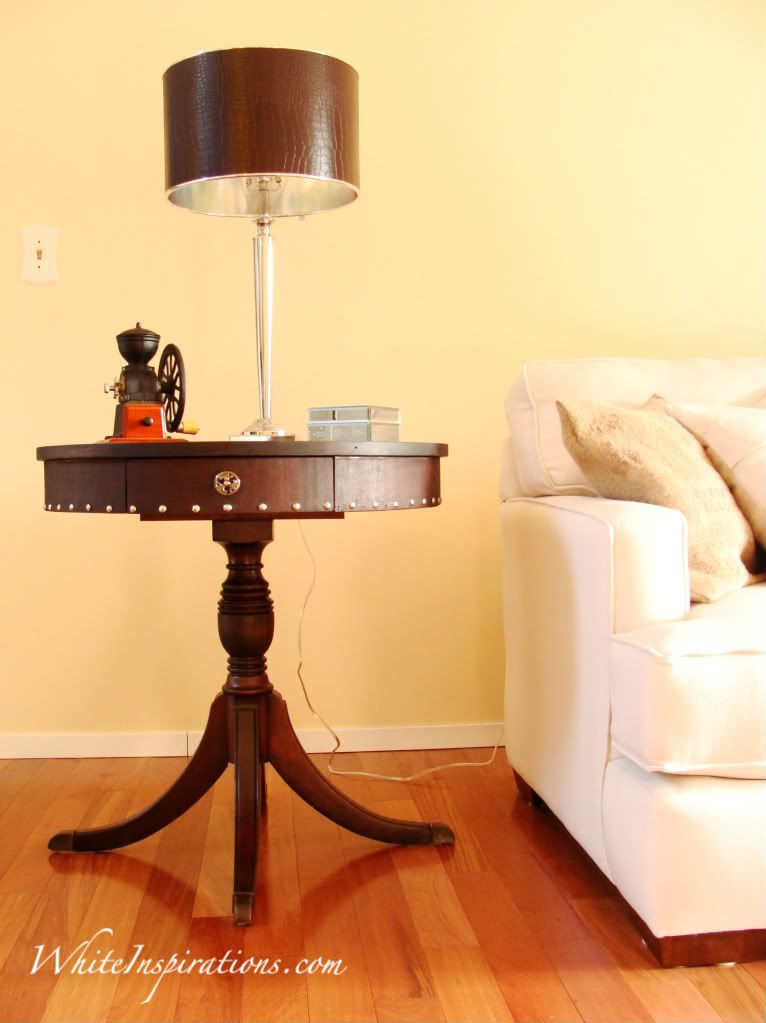 Favor ignorar o fio atrás da mesa.  :)
Se voc6e não se lembra de como era, aqui vai o link.
Agora, deixe me explicar que me bati para colocar as tachinhas.
Sim. Após algumas tentativas em que elas ficaram tortas por inteiro…
Para remediar, tive que fazer um furinho com prego. Aí, as coisas ficaram melhores e mais fáceis.  :)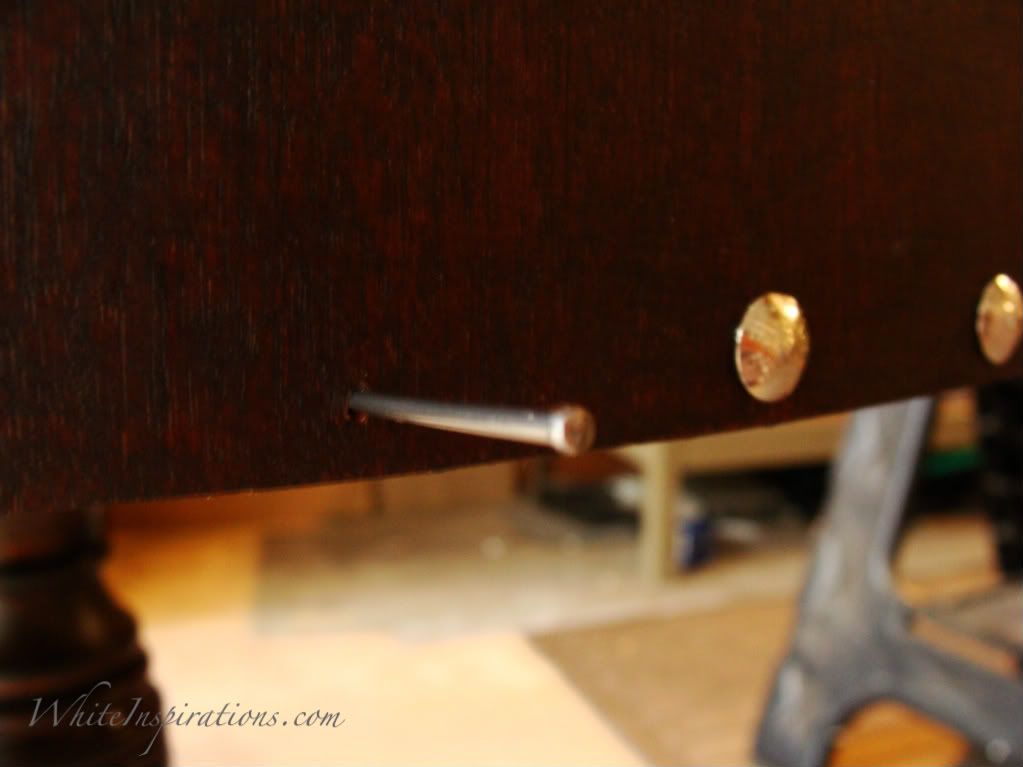 Não fechei os outros buracos, ainda estou contemplando o tipo de "artefato" que colocarei.  :)
Por enquanto, ficará assim, mas não me incomoda. Não é tão aparente, porque é um stain escuro.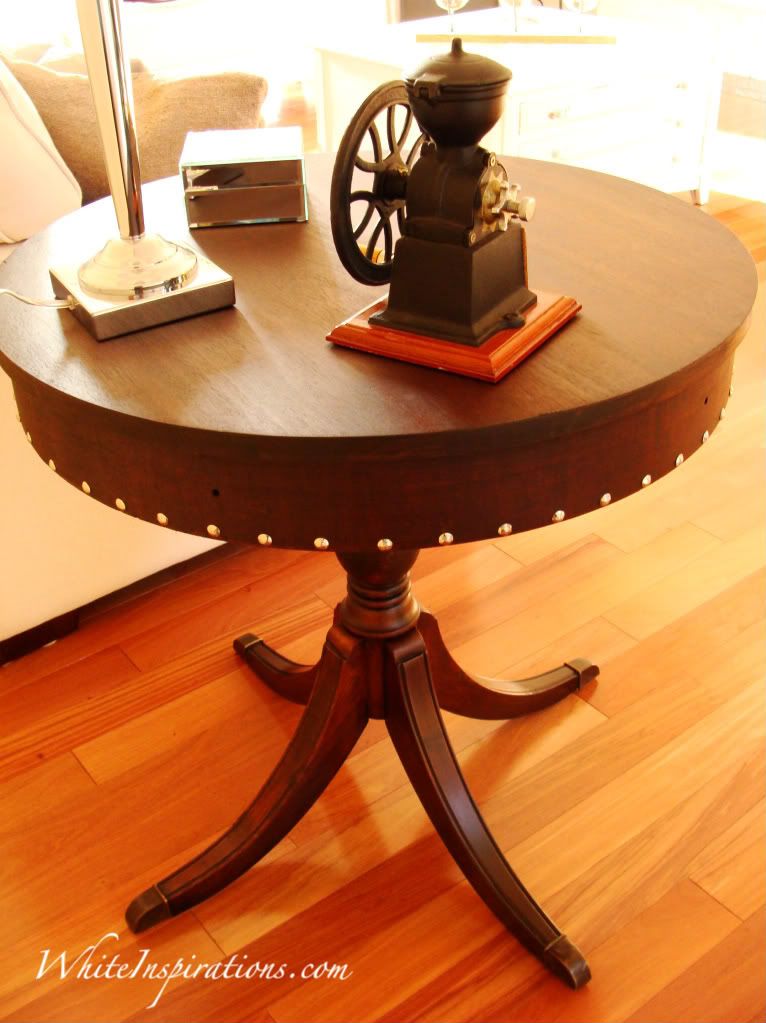 E mais fotos…
Este é um moedor de grãos de café muito legal. Já falei que amo café? :)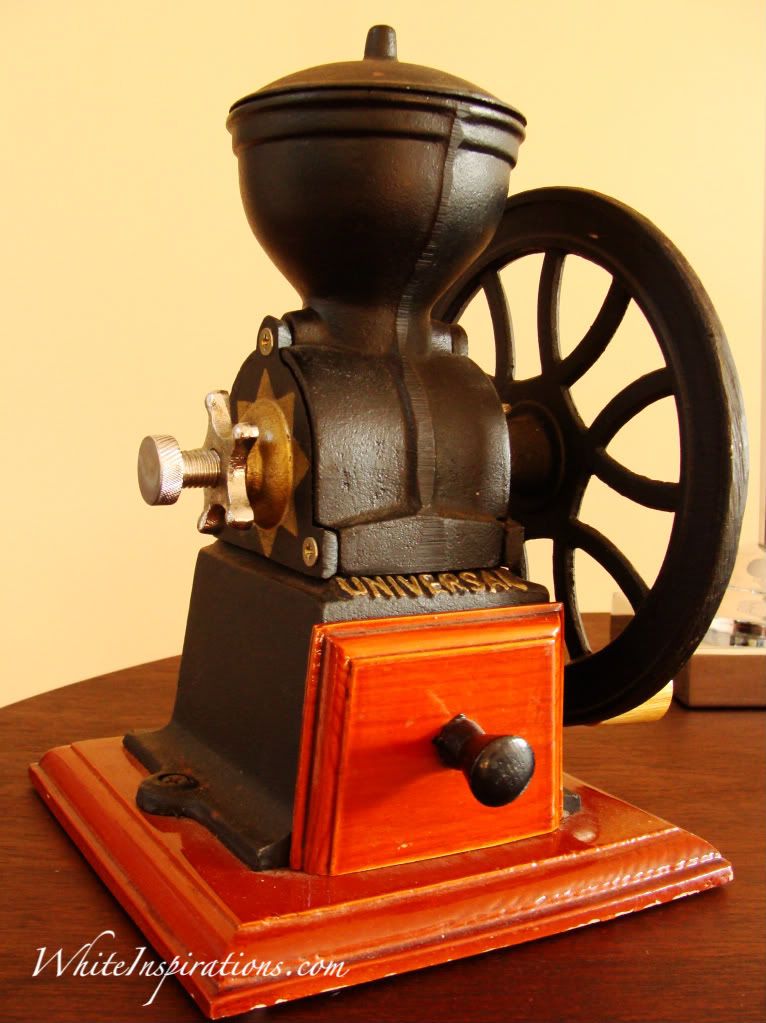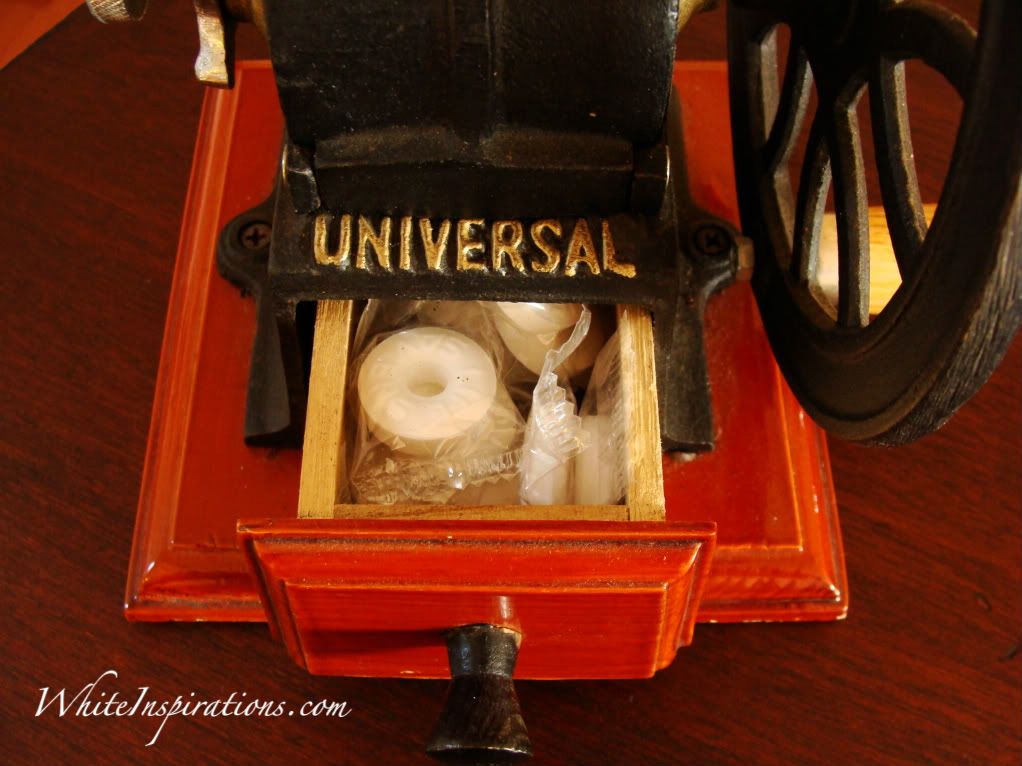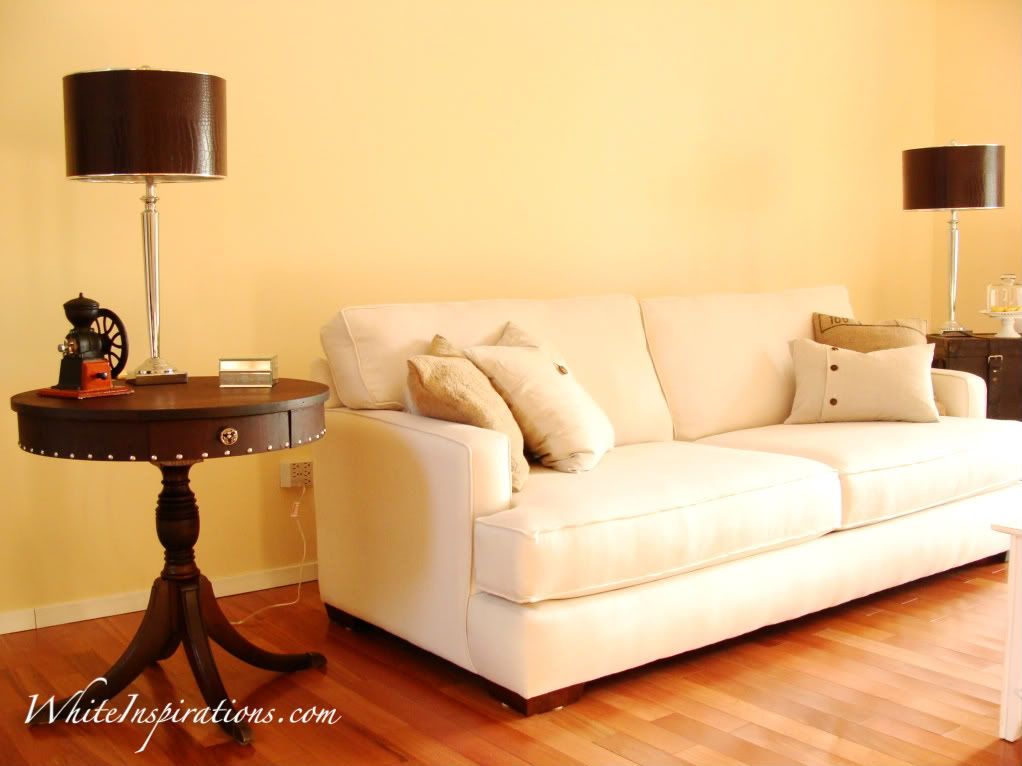 Nossa sala-de-estar está chegando lá.
Ainda tenho que pensar sobre o que pendurar na parede.  :)
&nbsp Other Inspirational Posts: