Vinegar + steel wool
Hi there!
Some people asked me more about this mix… vinegar + steel wool.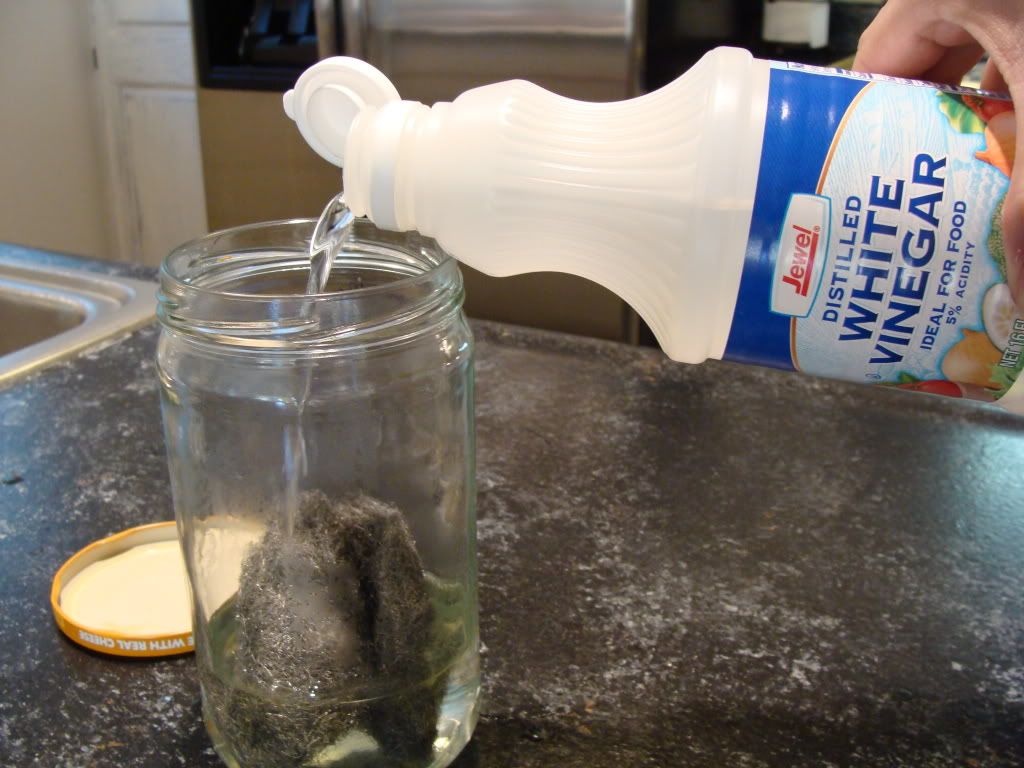 This mix is used for ebonizing wood. There is more info on this blog and this other blog.
Depending on how much time you leave the mix sitting, it should give that look as the wood was exposed to the weather or a darker tone.  :)
 It works as a stain.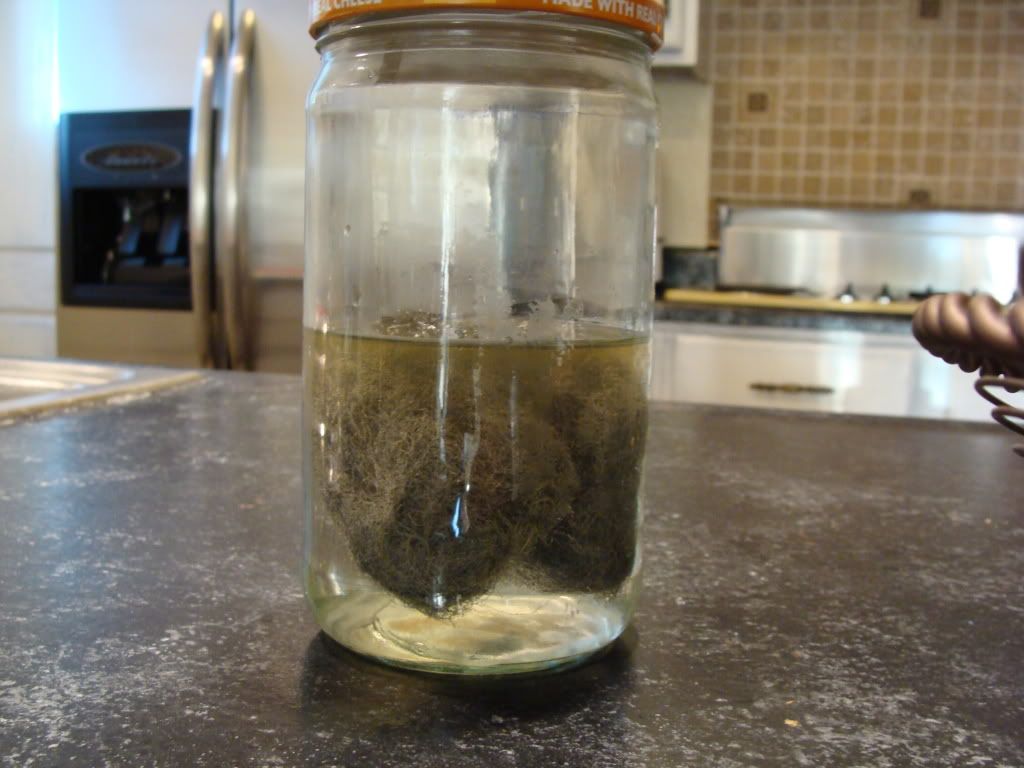 In our case, it didn't really work well.
It was sitting in the garage for two days. And it stunk.  :)
We got cedar and with this stain, it gave a greenish look.
Definitely NOT what we're going for…
We wanted a weathered look, like Restoration Hardware…
:(
Now, we gotta move forward to plan B.
We might try it again…
We'll keep you posted!  :)
~~~~~
Brazilian Portuguese Translation
Oi, pessoal!
Algumas pessoas me perguntaram sobre esta mistura… vinagre e bombrill.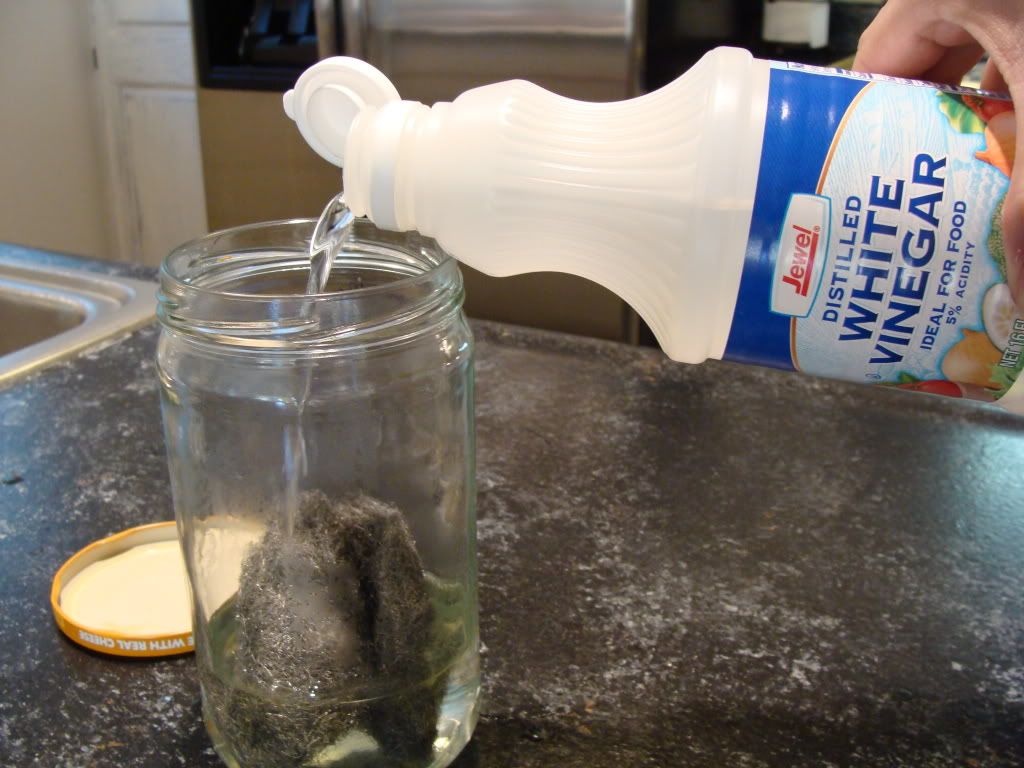 Esta mistura é utilizada para "ebonização" de madeira. Tem mais info neste blog e nesse outro blog.
Dependendo de quanto tempo a mistura fica reagindo, pode dar o look de madeira exposta a agentes externos ou mais escura ainda.  :)
Funciona como um stain.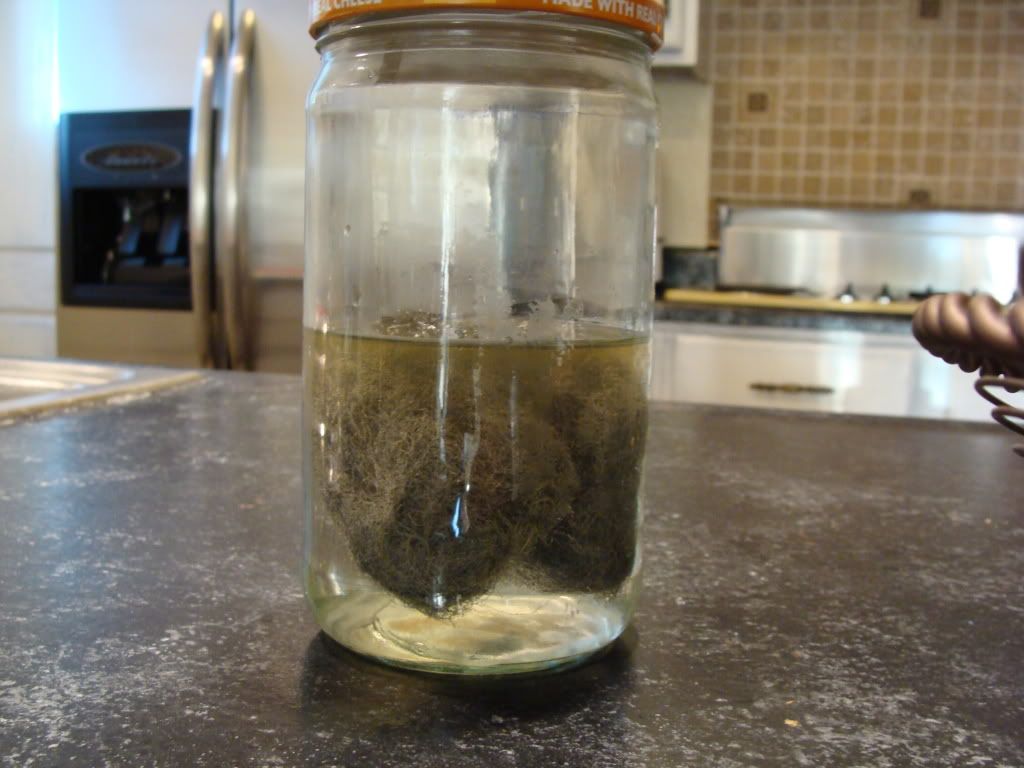 Em nosso caso, não funcionou tão bem.
Deixei por dois dias na garagem. Ah, e tem um cheiro horroroso.  :)
A gente usou madeira de cedro e, com este stain, deu um look esverdeado.
Definitivamente longe de ser o que a gente esperava…
Queríamos um look de madeira exposta ao tempo, como da loja Restoration Hardware…
Agora, temos que avançar para  o plano B.
Talvez, a gente tente de novo…
A gente vai mantê-los informados!  :)
&nbsp Other Inspirational Posts: